Gold Sells Off as Growth Concerns Deepen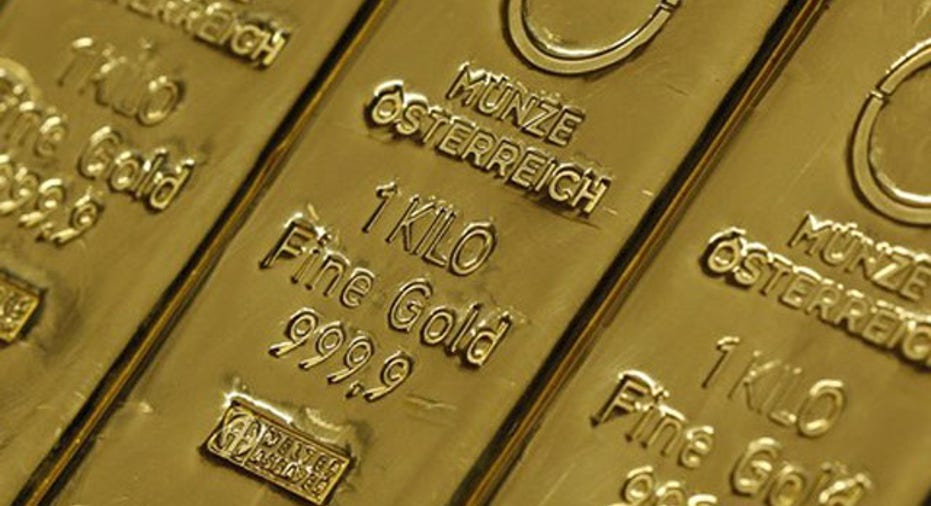 Gold fell 2.5 percent on Thursday, nearly wiping out this year's gains as renewed fears of a global economic slowdown and disappointment over a lack of aggressive U.S. Federal Reserve stimulus dampened bullion's inflation-hedge appeal.
The metal posted its biggest one-day drop since February 29. Its selloff started on Wednesday when the Fed ended a policy meeting without launching a new round of monetary easing but instead opted to lengthen its "Operation Twist" program aimed at lowering long-term interest rates.
Silver slid more than 4 percent, following steep losses on Wall Street and Brent oil's 3.5 percent drop to below $90 a barrel. Thursday's selloff in assets across the board lessened the need for buying gold to hedge against inflation. <.N> <O/R>
Deflation worries pummeled precious metals after reports showed weak U.S. manufacturing activity, a shrinking Chinese factory sector and slowing business activity across the euro zone. The data added to fears that Europe's debt crisis and slower growth in the United States and Asia would cause downturns around the globe.
"When you see slowdown in China and in the United States and the debt crisis accelerate in Europe, it leads people to believe that we will have significant depreciation, especially when commodities and precious metals prices have been so tied into the monetary policy," said Jeffrey Sica, chief investment officer at SICA Wealth Management LLC, which oversees $1 billion in assets.
Spot gold fell 2.5 percent to $1,566 an ounce by 3:05 p.m. EDT (1905 GMT), having earlier hit a low of $1,563.88, within 10 cents to turning negative for the year compared with the 2011 close at $1,563.80 on December 30.
The metal briefly broke below $1,530 in mid-May, and is a long way off the record high of $1,920.30 an ounce hit last year.
U.S. COMEX gold futures for August delivery were down $50.20 an ounce at $1,565.60, with trading volume in line with the 30-day average, preliminary Reuters data showed.
Silver dropped 4.3 percent to $26.90 an ounce.
Technical selling also pressured bullion prices once they broke below $1,580 an ounce, a level of decent support recently. Other analysts are more bullish in the longer term.
CitiFX, Citigroup's technical research unit, said in a note that gold's current price action resembled a pattern seen between March 2006 and August 2007 when the metal rallied sharply after consolidation. It said bullion could steadily rise to $1,795 an ounce.
FED, EUROPE IN FOCUS
Despite recent weakness, money managers said gold should eventually benefit from economic uncertainty.
A fear trade because of Europe's inability to resolve its debt crisis and money printing by central banks will eventually lead to higher gold prices, Sica said.
Gold was up 15 percent for the year after the Fed in January pledged to keep interest rates near zero until at least late 2014. Gold has since tumbled several times, however, after Fed Chairman Ben Bernanke mentioned no further quantitative easing or asset buybacks in his congressional testimonies.
Platinum group metals also fell. Platinum was down 1.1 percent at $1,434.90, while palladium dropped 2 percent to $602.78.