Gold Rises on Safe-Haven Bids After Paris Attacks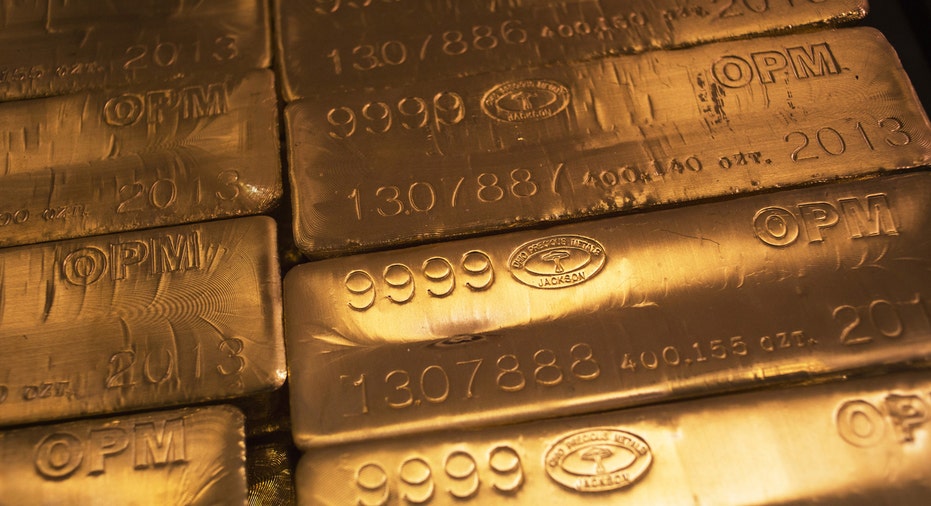 Gold jumped 1 percent on Monday, moving away from a near-six-year low, as investors sought safety in the metal following Friday's deadly attacks in Paris.
Spot gold rose 1.2 percent to $1,095.77 an ounce by 0645 GMT, after earlier hitting a session high of $1,097.01. U.S. gold futures rose more than 1 percent to a session high of $1,097.
In the first 10 minutes of trade, just under 3,000 lots changed hands, almost 10 times the 300-lot average for the opening 10 minutes over the past two months, according to Reuters calculations.
Multiple attacks in Paris on Friday killed more than 130 people, prompting France to launch air strikes in Syria against Islamic State, which claimed responsibility for the attacks.
At a G20 summit in Turkey, U.S. President Barack Obama vowed to step up efforts to eliminate Islamic State and prevent it carrying out attacks like those in Paris. EU leaders urged Russia to focus its military efforts on the radical Islamists.
"Safe-haven buying following the terrible events in Paris over the weekend has taken gold higher this morning," said MKS Group trader Sam Laughlin.
Global uncertainty should help gold trade higher this week with targets extending to $1,095 and $1,100, he said. Asian shares and U.S. stock futures were lower and the euro skidded to a 6-1/2-month low on Monday in the wake of the Paris attacks.
Gold is typically seen as a safe-haven asset during times of uncertainty. Persistent weakness in stocks could further boost bullion.
Tracking gold, silver, platinum and palladium all gained over 1 percent each.
Before Monday's gains, gold had fallen for 12 sessions out of 13 on increasing bets that the Federal Reserve would hike U.S. rates next month. It hit a near-six-year low last week.
Rising rates tend to weigh on gold, as they lift the opportunity cost of holding non-yielding assets while boosting the dollar.
The time to hike U.S. interest rates is "quickly approaching" and the Fed should not delay for fear of an adverse market reaction or uncertainty over long-run economic trends, a Fed policymaker said on Friday.
"For a short period, there could be some kind of rebound ingold because of the events in Paris that might make investors cautious," said Mark To, head of research at Hong Kong's Wing Fung Financial Group, adding that the rallies could be short lived as investors take profits.
The metal faces selling pressure in the medium to long term due to the looming U.S. rate hike and could drop to $1,050 if the Fed raises rates in December, To said.