Gold Rises Off Four-Year Low with Fed in Focus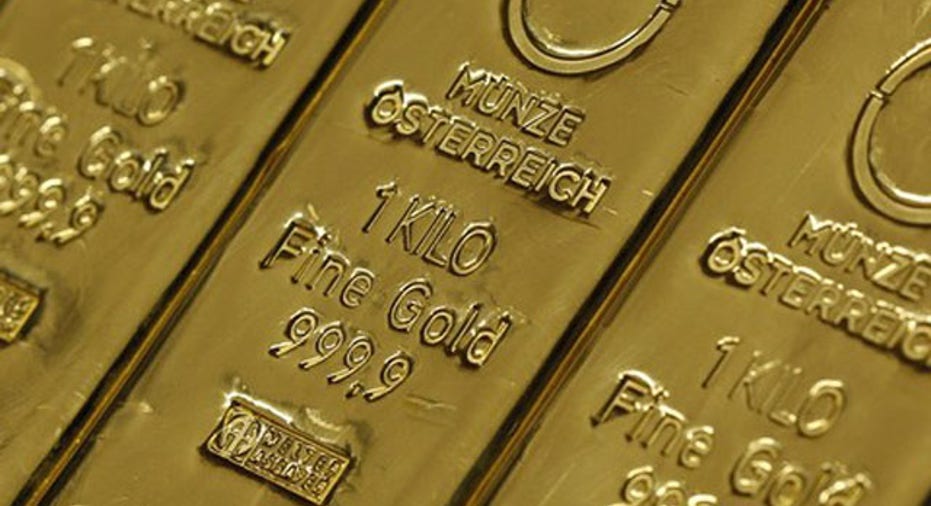 Gold edged off four-week lows on Thursday as European stocks snapped a three-day run of gains, but traders remained cautious as they awaited fresh clues on the timing of a U.S. rate rise.
The precious metal fell 1.4 percent on Wednesday, its biggest one-day drop in nearly two months, as strength in stocks and the dollar pushed prices through key chart levels to $1,101.11 an ounce, the lowest since Aug. 11.
Prices could fall further ahead of a U.S. Federal Reserve policy meeting on Sept. 16-17, traders said.
Spot gold was up 0.1 percent at $1,107.30 an ounce at 1213 GMT, while U.S. gold futures for December delivery rose $4.30 an ounce to $1,106.30.
"(Yesterday) sentiment, especially in equity markets, was relatively positive," ABN Amro analyst Georgette Boele said.
"This morning it's a bit of a mixed picture. (But) gold, even during the recent bout of risk aversion, didn't want to go a lot higher, which isn't that positive. The focus is more and more on the Fed now. On a day-to-day basis, we'll have a mixed picture up until then."
World stocks and commodities fell on Thursday after four straight days of gains following a drop in oil prices overnight and more uncertain news from China, Japan, Brazil and New Zealand.
Concerns over slowing growth in China and mixed economic data have increased uncertainty about the timing of a U.S. rate increase, which had been expected as early as this month.
Bullion has benefited in recent years from ultra-low rates, which cut the opportunity cost of holding bullion while keeping the dollar in check. But expectations that rates will rise soon have pushed the metal down more than 6 percent this year.
Prices could head back towards July lows after bullion broke through some key chart levels on Wednesday, technical analysts at ScotiaMocatta said. The July low of $1,077 was the weakest since February 2010.
"With regards to support, $1,100 is a key level for the yellow metal, while $1,115-$1,120 will provide resistance to a move higher," MKS said in a note.
Investor interest in gold has been tepid. SPDR Gold Trust, the world's largest gold-backed exchange-traded fund, said its holdings fell 0.61 percent to 678.18 tonnes on Wednesday, the biggest drop in nearly six weeks.
Elsewhere, silver was up 0.3 percent at $14.66 an ounce, platinum was up 0.2 percent at $983.25 an ounce and palladium was up 1 percent at $585.20 an ounce. (Additional reporting by A. Ananthalakshmi in Singapore; Editing by David Clarke and Dale Hudson)