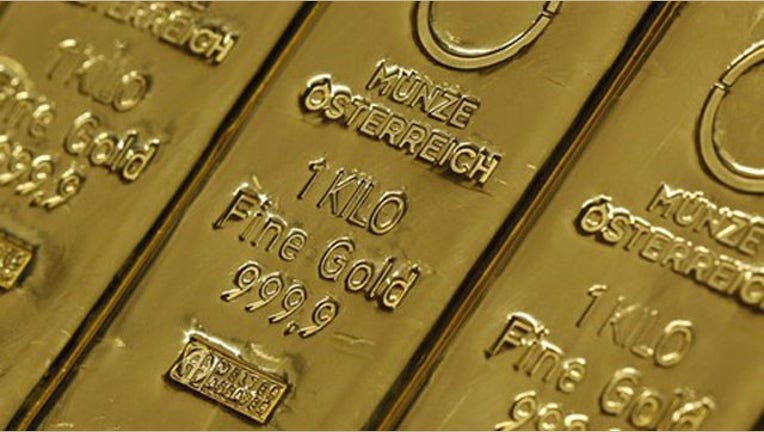 Gold rose on Wednesday as the dollar moved lower, after the previous session's price drop, but was still vulnerable to further losses as strong U.S. data could fuel expectation the Federal Reserve will soon scale back stimulus.
With Thursday's Thanksgiving holiday in the United States approaching, market activity may slow down and only pick up next week, traders said.
But ahead of that, the market will watch a flurry of U.S. data, including the October durable goods report, weekly jobless claims, the Chicago PMI and final Michigan sentiment survey for November.
"I wouldn't expect much happening with Thanksgiving tomorrow ... although if the data today comes in positive there is always the question whether the Fed could move to announce tapering in December or January," Societe Generale analyst Robin Bhar said.
Spot gold was up 0.8 percent to $1,252.14 an ounce by 1053 GMT. It lost nearly one percent in the previous session after strong U.S. housing data.
U.S. gold futures were up 0.9 percent to $1,252.10 an ounce.
However, technical analysts said that as long as gold remains below $1,300 it faces the risk of further declines.
The dollar dipped against a basket of currencies as U.S. Treasury yields fell.
The next major data release is on Dec. 6, when nonfarm payroll figures are scheduled. The Fed's next policy meeting will be held on Dec. 17-18.
Gold, whose appeal as an hedge against inflation had been burnished by the Fed's quantitative easing, has fallen over 25 percent this year as investors pulled money out of bullion to invest in higher-yielding equities on signs the U.S. central bank would start withdrawing stimulus.
Economists polled by Reuters expect the U.S. central bank to begin tapering only in March, with a small chance it could do so as soon as January.
Until then, the Fed will carry on creating $85 billion of new money every month by purchasing bonds for its own portfolio.
CHINESE DEMAND
China's net gold imports from Hong Kong hit the highest in seven months in October, data released on Wednesday showed.
China is set to overtake India as the biggest gold consumer this year. Rules introduced by the Indian government earlier this year to reduce a high current account deficit, curbed demand for gold, the second largest item on its import bill after oil.
Chow Tai Fook Jewellery Group Ltd, the world's largest jewellery retailer by market value, posted a 92.3 percent rise in net profit for the six months ended in September.
Silver rose 1.2 percent to $20.07 an ounce.
Spot platinum gained 0.9 percent to $1,380.75 an ounce, while spot palladium was up 0.9 percent to $722.55 an ounce.