Gold Rises 1% as Dollar Retreats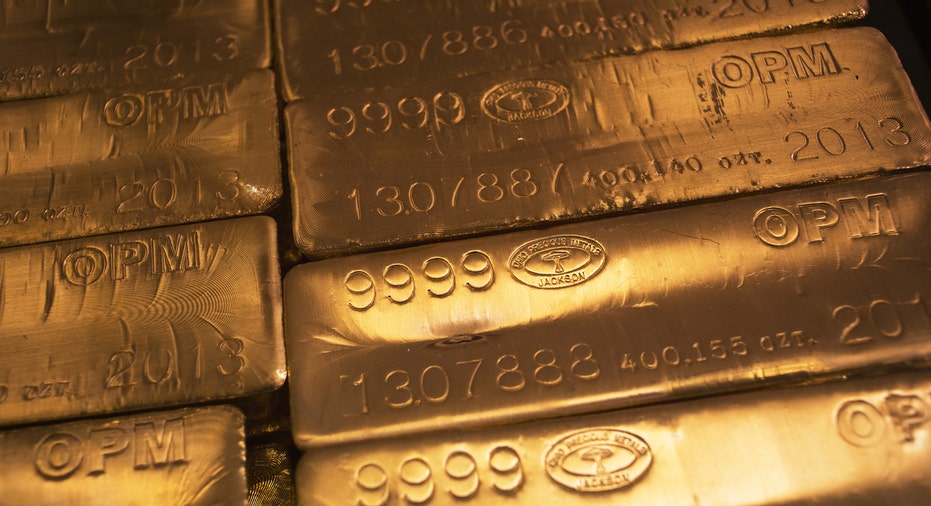 Gold rose for a second day on Tuesday, rebounding from last week's 5-1/2 year low, as a retreat in the dollar prompted investors to cover short positions ahead of a European Central Bank meeting and U.S. payrolls data this week.
The dollar slid from an 8-1/2-month high as the euro bounced back, with traders judging that a significant amount of further monetary easing had already been priced into the single currency ahead of Thursday's ECB meeting.
Spot gold was up 0.5 percent at $1,069.00 an ounce at 1023 GMT, while U.S. gold futures for February delivery were up $2.90 an ounce at $1,068.20. The metal hit its lowest since February 2010 last week at $1,064.46.
Gold posted its biggest monthly drop in 2-1/2 years in November, falling 7 percent as investors positioned for a U.S. rate hike this month. Rising rates are expected to increase the opportunity cost of holding non-yielding bullion, while boosting the dollar.
Data from the U.S. Commodity Futures Trading Commission showed on Monday that hedge funds and money managers added to their net short position in COMEX gold contracts in the week to Nov. 24.
That has led some to judge that shorts have become over-extended.
"I can give you the first 14,655 reasons for the bounce -- that's the record short position that was reached last Tuesday," Saxo Bank's head of commodities research Ole Hansen said.
"A rate hike is fully priced in and... the failure to extend the sell-off after reaching a five-year low has triggered this reaction," he said.
In the physical markets, there were signs of robust demand. The U.S. Mint's sales of American Eagle coins rebounded in November from the previous month's slump.
Premiums on the Shanghai Gold Exchange, an indicator of buying strength at top consumer China, were at a healthy $5-$6 an ounce.
"Gold has the potential for further short covering to take prices higher, especially if emerging market physical demand stays strong," HSBC said in a note. "But investors will look to two events this week that may influence bullion."
"The ECB rate announcement on Thursday 3 December could impact the EUR if the bank further loosens policy ... (while) gold could weaken if the jobs figure is significantly above mean expectations."
Silver was up 0.6 percent at $14.17 an ounce, while platinum was up 0.6 percent at $835.74 an ounce and palladium was up 0.3 percent at $546.50 an ounce.
(Additional reporting by A. Ananthalakshmi in Singapore, editing by Louise Heavens)