Gold Pulls Back from Six-Month High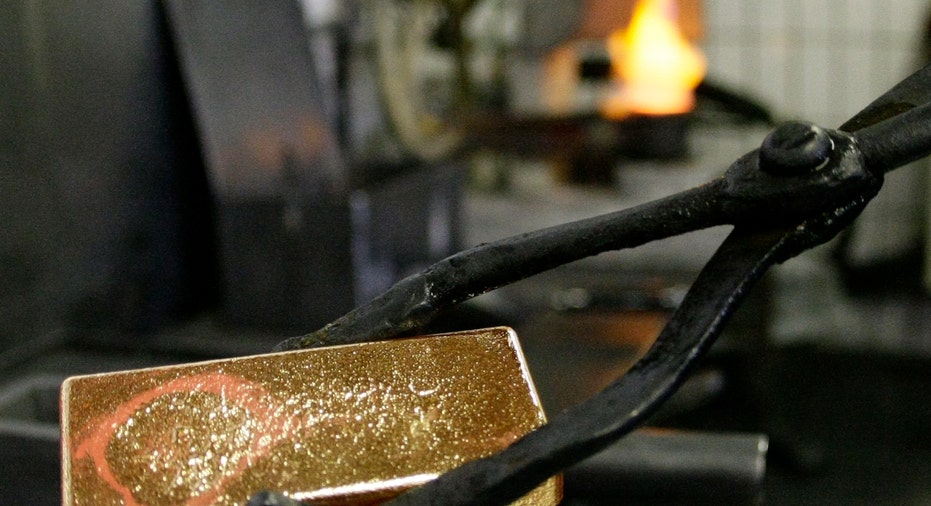 Gold eased on Monday as investors took profits, but the metal stayed near six-month highs after last week's disappointing U.S. payrolls data boosted hopes that the Federal Reserve could unveil new stimulus as early as Thursday.
Palladium also rose 3 percent on better demand expectation after encouraging Chinese vehicle sales data.
Weak Chinese trade data also prompted the bullion selling following three consecutive weeks of sharp gains, which were accelerated by the European Central Bank's bond-buying program last week and possible new Fed actions to stimulate an ailing economy at its two-day policy meeting concluding on Thursday.
Investment in gold-backed exchange-traded products (ETPs) reached a record high last week, while some investors took profits after Friday's data from the U.S. Commodity Futures Trading Commission showed holdings of U.S. gold futures by speculators rose to their highest in a year.
"We could see a pullback in gold at anytime as prices are fairly overbought on a daily basis, and once we hit the $1,800 an ounce level, we think there could be a multi-week congestion," said Mark Arbeter, chief technical strategist at S&P Capital IQ.
Spot gold was down 0.3 percent at $1,731.01 an ounce by 11:40 a.m. EDT (1540 GMT), having risen 2.7 percent last week, racking up a third consecutive weekly increase and its longest stretch of weekly gains since the start of the year.
U.S. gold futures for December delivery were down $6.90 at $1,733.60 an ounce with trading volume set to finish below average, preliminary Reuters data showed.
On weekly charts, gold could complete a very bullish triple-bottom pattern if prices rose above $1,800 an ounce this week, said CitiFX strategists.
Inflation worries have underpinned gold after Friday's much weaker-than-expected U.S. jobs data stoked expectations that the Fed might choose to use a third round of quantitative easing, or printing money to buy government bonds to keep long-term interest rates low.
Gold prices have doubled in the last four years as the Fed implemented the first two rounds of quantitative easing.
INVESTORS POUR IN
Holdings of gold in the major ETPs last week touched a record 72.37 million ounces, having drawn in nearly 2.0 million ounces of metal in a month.
Hong Kong's July gold shipments to China nearly doubled on the year, while exports over the first seven months exceeded total 2011 volumes, suggesting China is well on its way to overtake India as the world's top gold consumer.
Palladium outperformed the rest of the precious metal complex, rising by 2.9 percent on the day to $667.50 an ounce to hold around its highest since early May, helped by a 8 percent jump in Chinese car sales figures for August.
Palladium relies heavily on the Chinese car market, the world's largest, for demand, where it is used in catalytic converters for gasoline-powered engines.
Platinum rose 0.9 percent to $1,596.25 an ounce, while silver edged up 0.1 percent to $33.69 an ounce.
Prices at 11:40 a.m. EDT (1540 GMT)
(Editing by Marguerita Choy)