Gold Prices Ease as Stocks, Commodities Slide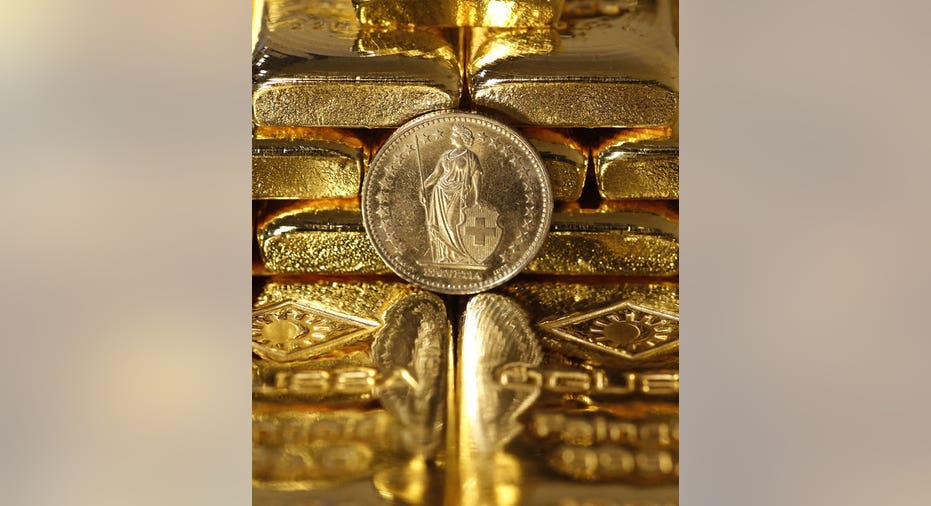 Gold prices eased on Tuesday as weakness in stocks and other commodities pulled the market lower, though its losses were limited by some interest in the metal as a haven from risk.
Expectations that the Federal Reserve will press ahead this year with its first interest rate increase in nearly a decade also weighed on the metal, dealers said.
Spot gold was down 0.3 percent at $1,130.26 an ounce at 0943 GMT, while U.S. gold futures for December delivery were down $2.90 an ounce at $1,129.90.
It outperformed the industrial precious metals, however, with platinum down 1 percent at $956.25 an ounce, palladium down 1.2 percent at $603.75 an ounce, and silver down 1.2 percent at $14.98 an ounce.
"Gold still has these safe-haven characteristics on a day like today, when everything that has a risk tag on it is just going down - equities are going down, cyclical commodities are going down," Julius Baer analyst Carsten Menke said. "That's when gold starts to shine, at least a little bit."
European shares fell 2.5 percent on Tuesday, while oil prices lost 2 percent and London copper struck a two-week low.
The dollar firmed against the euro after comments from Fed officials revived expectations that U.S. rates will rise this year, in contrast to speculation that the European Central Bank may expand its stimulus program.
The U.S. currency fell and gold rallied last week after the Fed kept rates at ultra-low levels. Low rates cut the opportunity cost of holding non-yielding bullion, while weighing on the dollar.
Atlanta Fed President Dennis Lockhart said on Monday that last week's decision was largely a "risk management" exercise, and that he still expects a hike later this year. St. Louis Fed President James Bullard said the Fed could lift rates at its October meeting.
The market is waiting to hear from Fed Chair Janet Yellen, who is due to speak on Thursday.
The world's largest gold-backed exchange-traded fund, SPDR Gold Shares, said its holdings fell 0.53 percent to 674.61 tonnes on Monday, the first decline in nearly two weeks.
Switzerland's gold exports to China and Hong Kong combined nearly doubled month-on-month in August, data from the Swiss customs bureau showed.
Gold buying in China overnight was muted, dealers said. "Shanghai was very quiet today," MKS said in a note. "(There was) some light buying again as expected on the overnight dip (but) it was not enough to have any effect on the spot market."
(Additional reporting by A. Ananthalakshmi in Singapore; Editing by Dale Hudson)