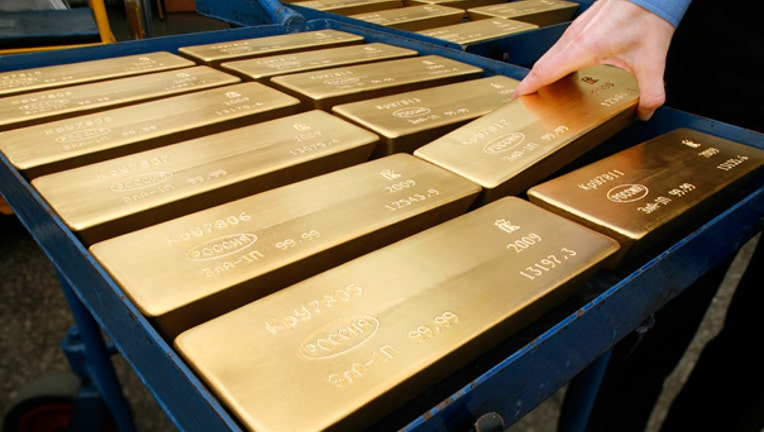 Gold prices firmed a touch in Europe on Friday, tracking gains in the euro as upbeat U.S. data boosted interest in assets seen as higher risk at the dollar's expense, though volumes were light as financial markets wound down towards year-end.
Spot gold was up 0.1% at $1,607.55 an ounce at 1310 GMT. The precious metal remains on track for its worst quarterly performance in more than three years, although it has climbed more than 13% this year.
"Markets have now moved into a pretty rock-steady price range, with most investors on the sidelines ahead of the new year," said Pradeep Unni, senior analyst at Richcomm Global Services. "Volatility too has declined significantly."
"In the immediate term it looks like gold will be associated with the other risky assets and may slip lower when we see a spike in the U.S. dollar. The safe-haven status of gold seems to have been tarnished a bit."
Positive jobs and consumer sentiment data from the United States sparked a retreat in the dollar -- which has been a beneficiary of safe-haven flows recently -- and a rise in the euro. Gold, which becomes cheaper for holders of other currencies as the U.S. unit weakens, rose.
Stock markets climbed to a two-week high in Europe as nominally higher-risk assets benefited from the data, although they remain overshadowed by the euro zone debt crisis.
Doubts remain over whether this week's European Central Bank tender of half a trillion euros' worth of cheap loans will be effective in easing the strain for troubled euro zone economies.
The threat of sovereign downgrades throughout the euro zone is still hanging over the euro, keeping sentiment towards the currency bearish heading into the new year.
"We still stress the vulnerability of precious metals to a tightening of euro zone money market liquidity which might result from the region's sovereign debt problems," Standard Bank analysts said in a note.
LARGEST GOLD ETF HOLDINGS DECLINE
The world's largest gold-backed exchange-traded fund, the SPDR Gold Trust, recorded an outflow of just over 13 tones on Thursday. Its holdings are on track to decline just over 26 tones this year, which would be its first annual outflow since the fund was launched in 2004.
ETFs issue securities backed with physical metal, giving investors exposure to the underlying asset price without having to buy, store and insure it. They proved a popular way to invest in gold after the credit crisis lifted interest in physical metal as a haven from risk.
However, inflows into the funds have slackened from the record levels they hit in recent years.
"The accumulated holdings of the 14 biggest gold ETFs fell to 74.909 million ounces from the all-time high of 75.902 million ounces set on 14 December, a decrease of 1 million ounces, or 31.1 tones," said HSBC in a note.
"Any further declines in gold ETF holdings may weigh further on prices," it added.
From a technical perspective, gold prices are likely to remain in a relatively narrow range ahead of year-end, with gains capped by resistance at the 200 day moving average near$1,621. Analysts at ScotiaMocatta said prices are set to remain supported above $1,590, the December 20 low.
Among other precious metals, silver was up 0.5% at $29.24 an ounce. Spot platinum was up 0.4% at $1,424.88 an ounce, while spot palladium was up 0.2% at $652.50 an ounce.