Gold Prices: Another Day, Another Record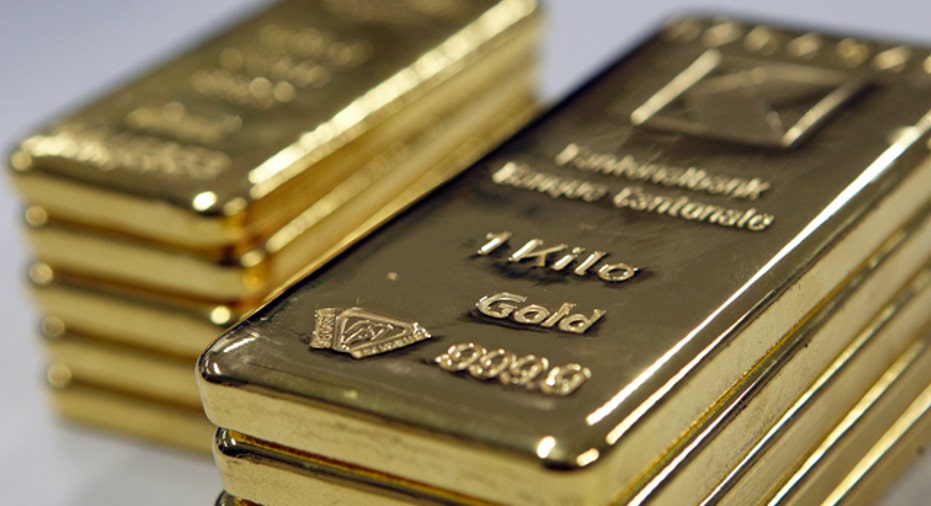 Spot silver surged more than 5 percent to top $49 ounce on Monday, moving closer to its 1980 all-time peak lifted by a weak dollar and strong physical demand in Asia that also sent gold to a record high for a seventh consecutive session.
Spot silver was heading for its biggest daily gain in five months, hitting a 31-year high of $49.31 an ounce. It was trading at $49.07 as of 0945 GMT.
Spot gold hit a record high of $1,518.10 an ounce, before easing to $1,517.05. U.S. gold futures hit an all-time high at $1,518.6.
"Everyone is buying," said a Hong Kong-based dealer. "There is stop-loss buying, as well as a good buying interest from China."
U.S. silver futures jumped 8.2 percent to $49.82 an ounce in unusually large trading volume, just about 50 cents off its all-time peak of $50.35 hit on Jan. 18, 1980. They stood at $49.11 as of 0942 GMT.Silver prices have climbed nearly 60 percent this year, after jumping more than 80 percent in 2010.
That has outpaced gold's 7 percent rise and a 10-percent gain in the 19-commodity Reuters-Jefferies CRB index.
Holdings in the largest silver-backed exchange-traded fund, iShares Silver Trust, have risen by 2.4 percent this year, while holdings in SPDR Gold Trust, the world's top gold ETF, have declined by 4 percent.
Buying interest in physical silver has also jumped in India, where gold is traditionally favoured."The rally has been great as traders are buying silver like mad," said an official at a private bank in India.
"We normally don't import silver on a regular basis, but we imported about 10 tonnes from last month. Investors are joining in the rally in India to catch on the price appreciation."
"It's the dollar play," said a dealer based in Singapore.
The dollar index languished around its three-year low on Monday, with investors expecting further weakness as the upcoming Federal Reserves' policy-setting meeting is likely to announce the continuation of low interest rates.
The escalated violence in Syria and Yemen over the weekend also helped lift gold, seen as a safe haven during time of turmoil.