Gold on Track for Steepest Weekly Drop Since September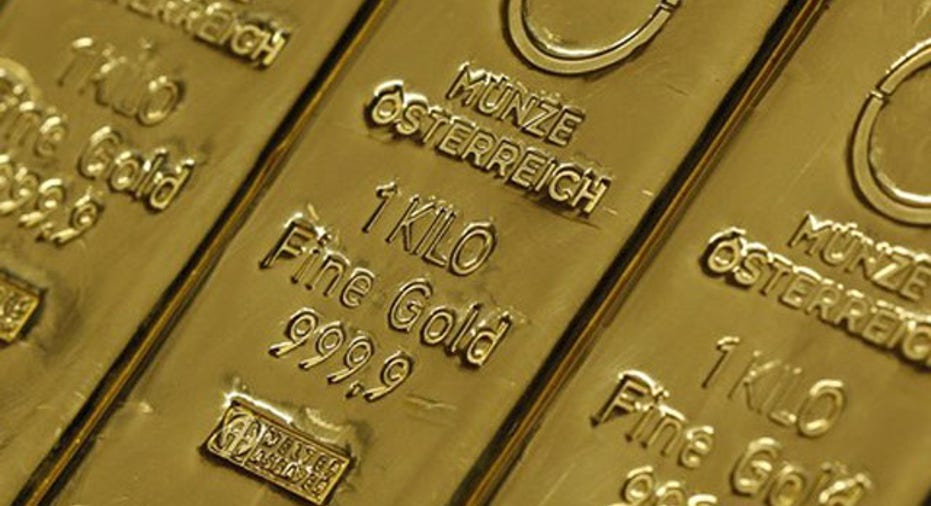 Gold fell Friday, extending the prior session's pullback, with technical selling and margin liquidation amid losses in other markets putting the metal on track for its largest weekly loss since September.
Bullion initially rose, tracking gains on Wall Street after news that euro zone and International Monetary Fund officials had discussed working together to provide sufficient resources to tackle the region's debt crisis.
The metal later turned lower, pressured by persistent fears of European debt contagion and rising money market stress. Technical selling weighed after gold broke below its 50-day moving average and a three-week upward trendline on Thursday.
``Going forward for gold, even though it's more correlated with other markets because of the fear trade, it still hasn't broken down technically,'' said Michael Matousek, senior trader at U.S. Global Investors Inc, which manages about $2.5 billion in assets.
Spot gold edged down 0.3 percent at $1,715.19 an ounce by 12:21 p.m. EST (1721 GMT). Also weighing on gold was a second consecutive day of sell-offs in commodities, led by sharp losses in crude oil and grains. In the previous session, bullion fell 2.5 percent and hit a 2-1/2-week low at $1,709.64 an ounce.
This week's more than 4 percent slump has turned the tables on a market that had once again begun rising toward September's all-time high -- not because of its value as a hedge against turmoil, however.
Over the past few weeks, gold has confounded market watchers by tracking equities, even as the European debt crisis escalated. U.S. December gold futures fell $3.80 to $1,716.40 an ounce.
(Editing by Dale Hudson)