Gold Near 1-Month Lows Ahead of Fed Meeting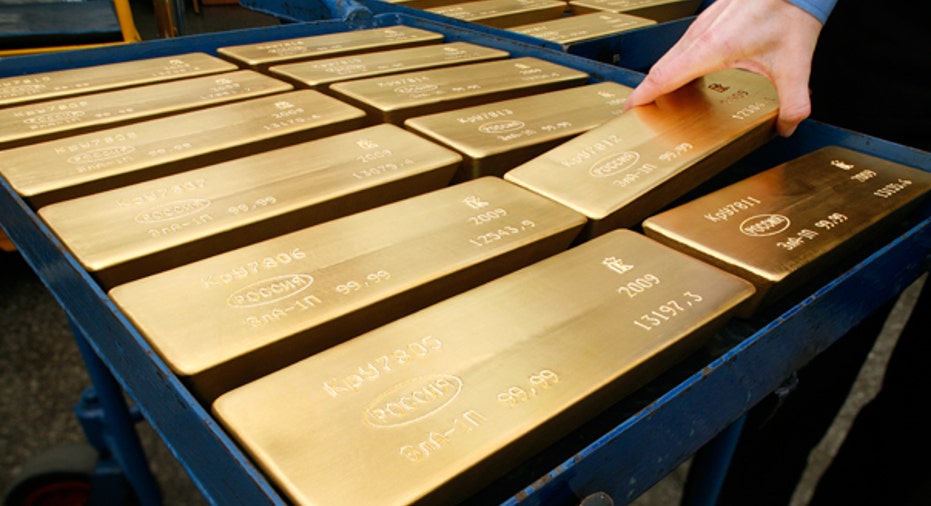 Gold edged higher on Wednesday but struggled to break away from the previous week's one-month low as traders awaited direction from this week's U.S. Federal Reserve decision on the timing of an interest rate hike.
The Fed begins a two-day policy meeting on Wednesday at which it will decide whether or not to raise interest rates for the first time in nearly a decade.
Spot gold was up 0.2 percent at $1,107.46 an ounce at 0930 GMT, while U.S. gold futures for December delivery were up $4.30 an ounce at $1,106.90.
On Friday gold hit its lowest since mid-August at $1,098.35, but it has been trapped in a range of less than $8 this week as traders await direction from the Fed.
Saxo Bank's head of commodity research, Ole Hansen, said while there have been signs of some supportive physical demand, the market remains focused on the potential negative impact of a rate hike.
"I see three options: no change, rate hike with a hawkish statement or rate hike with a dovish statement," he said. "The first two will be gold negative while the last (which is my preferred option) could trigger a recovery as it removes the uncertainty and should keep the dollar from rising to fast."
A hike may pressure gold as low rates cut the opportunity cost of holding non-yielding bullion, while restraining the dollar, in which it is priced.
Prices are down 6 percent this year on expectations that a rise may come as early as this month.
Speculation that the U.S. central bank will hike rates at this week's meeting have eased recently due to concerns over slowing economic growth in China and volatility in financial markets, but bullion traders still remained cautious.
"The physical gold markets are quiet. Little near-term gold demand is coming out of India but China's demand is moderately good," HSBC analysts said in a note.
Prices in India were at a discount of about $5 an ounce to the global benchmark due to sluggish demand, dealers said.
In China, however, prices were at a premium of about $5 an ounce on the Shanghai Gold Exchange, indicating good buying interest.
In other precious metals, silver was up 0.6 percent at $14.48 an ounce, platinum was up 0.2 percent at $958.74 an ounce and palladium was down 1.1 percent at $593 per ounce.
(Additional reporting by A. Ananthalakshmi in Singapore; editing by Jason Neely)