Gold Little Changed, Weak Demand Continues to Weigh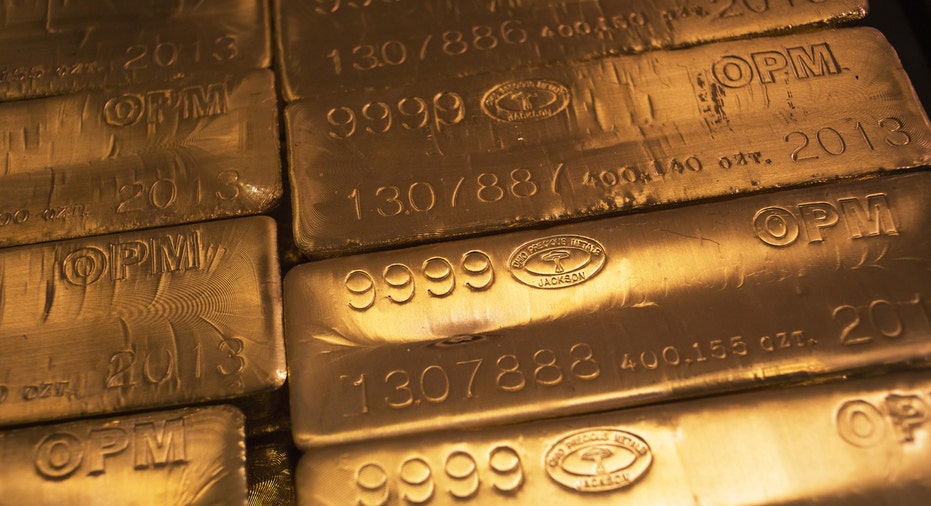 Gold prices were up slightly in London on Tuesday, but remained under pressure amid weak physical demand for the precious metal.
Spot gold was up 0.1% at $1,137.26 a troy ounce in morning European trade.
Market participants interpreted last week's weak U.S. jobs data as an indication the U.S. Federal Reserve is likely to keep interest rates lower for longer, a bullish sign for gold and other commodities.
"Evidence from the broader macro space is gradually piling up in gold's favor," analysts at UBS said in a report. But the bank cautioned that "investors' thresholds for warming up to gold is relatively high at the moment--stronger evidence seems to be needed in order to shift gold sentiment materially."
Gold has so far struggled to rally past the psychologically important level of $1,150 a troy ounce on concerns over physical demand.
"The key missing piece for gold right now is physical demand and this seems to have captured market participants' attention," UBS said. China-based traders are on the Golden Week national holiday, while Indian buyers are opting to purchase cheaper local gold. China and India account for more than 50% of global gold demand.
"At the current level, we think that gold prices have more space to slide than to rally," said Howie Lee, an investment analyst at Phillip Futures.
Among other precious metals, spot silver was up 0.5% at $15.690 an ounce, spot platinum was up 0.6% at $920.00 an ounce and spot palladium was up 0.5% at $696.00 an ounce.
Write to Georgi Kantchev at georgi.kantchev@wsj.com