Gold Inches Down on Brightened Economic Outlook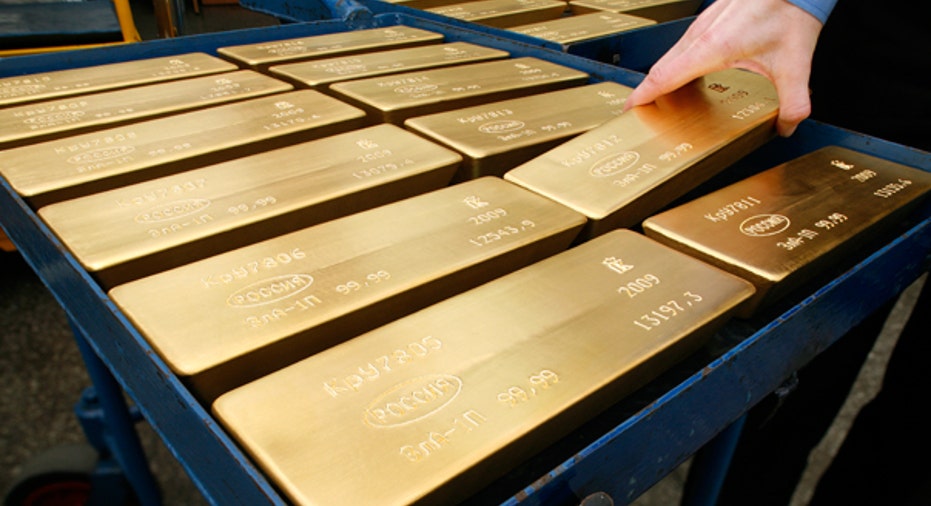 Gold edged down on Monday as better-than-expected U.S. employment data brightened economic growth prospects and depressed safe haven buying, although the central bank is expected to continue to prop up the economy through 2013. The Federal Reserve's loose monetary policy has helped push gold to record highs in recent years, as investors seek a hedge against a rising inflation outlook due to cash printing by the central bank.
FUNDAMENTALS
* Spot gold fell 0.1 percent to $1,576.04 an ounce by 0040 GMT, recovering from a two-week low of $1,560.80 in the previous session.
* U.S. gold was down 0.1 percent to $1,575.40.
* U.S. employers added a greater-than-expected 236,000 workers to their payrolls in February and the jobless rate fell to a four-year low, offering a bright signal on the economy's health.
* But Wall Street expects the Federal Reserve to continue its program of debt purchases through 2013 in an effort to prop up the economy despite evidence of an improved job market, according to a Reuters poll conducted on Friday.
* Hedge funds and money managers cut their net long positions in U.S. gold futures and options by nearly 27 percent to 39,631 contracts in the week to March 5, the lowest since July 2007, Commodity Futures Trading Commission data showed.
* Net longs in silver dropped 47% on the week to 6,118 lots, the lowest in more than seven months, the data also showed.
* Holdings of SPDR Gold Trust, the world's biggest gold-backed exchange-traded fund, fell 3.311 tonnes to 1,239.739 tonnes by March 10, the lowest since October, 2011.
* For the top stories on metals and other news, click , or
MARKET NEWS
* U.S. stocks closed out an historic week with another day of gains on Friday, as the Dow hit yet another record closing high on a payrolls report that surpassed even the most optimistic forecasts.
* The dollar hovered near a 3 1/2-year high against the yen and held an upper hand against other major currencies on Monday after remarkable growth in U.S. employment added to optimism on the U.S. economy.