Gold Hits 3-Month High on Talk of Fed Hike Delay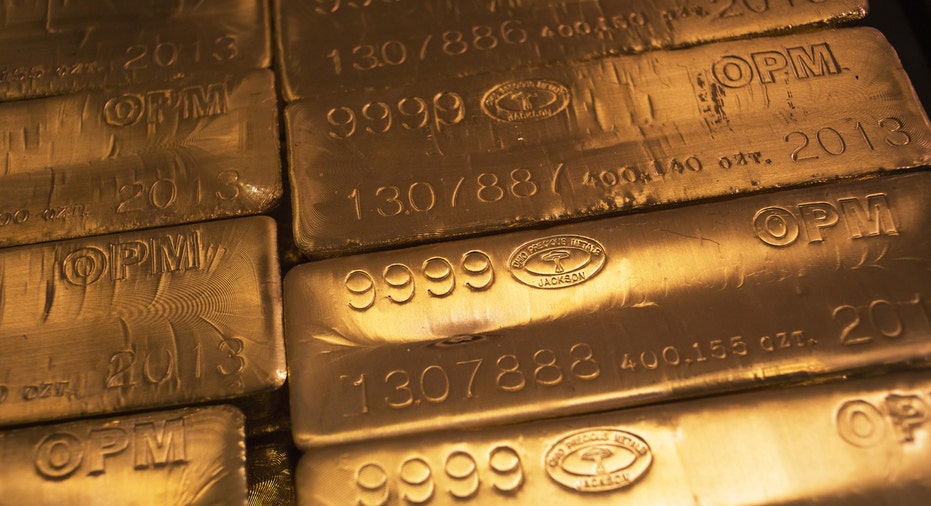 Gold hit three-month highs on Wednesday, extending gains for a fourth session, as concerns over deflationary pressures in China fueled expectations the Federal Reserve will hold off raising U.S. interest rates, pressuring stocks and the dollar.
Subdued inflation data from China overnight underpinned a growing view that the world's largest economy was losing momentum, which could constrain the Fed from raising rates.
Spot gold was up 0.5 percent at $1,173.66 an ounce at 0932 GMT, while U.S. gold futures for December delivery were up $8.30 an ounce at $1,173.70.
"The majority of the rebound can be explained by the Fed... delaying rates, and more investors believing that there won't be a rate hike this year," Capital Economics analyst Simona Gambarini said.
"We've also seen a bit of weakness in China that has also contributed to the general safe-haven demand for gold as an alternative asset."
World shares fell for a second day running and the dollar dropped to its lowest in almost a month on Wednesday following new signs of a slowdown in China's economy.
Gold, which as a non-yielding asset tends to benefit from ultra-low rates, has rallied more than 5 percent since a weak U.S. jobs report on Oct. 2 fueled speculation the Fed would postpone its first rate hike in nearly a decade until 2016.
It reached a three-month high of $1,176.20 an ounce on Wednesday, before hitting chart resistance at its 200-day moving average.
The Fed cited concerns about the global economy when refraining from hiking rates at its September meeting, although Fed Chair Janet Yellen said later the central bank was on track to raise rates this year.
However, Fed Governor Daniel Tarullo said on Tuesday the Fed should not hike interest rates this year, in comments that point to sharp divisions within the U.S. central bank over America's readiness for higher rates.
In Asia, home of the main physical gold markets, there was some decent interest in gold overnight, MKS said in a note.
"Gold oscillated between $1,167-1,169 in the lead-up to the Shanghai Gold Exchange open this morning, yet once they came in some decent buying was seen - mainly on Ecomex - which was sufficient to rocket gold through $1170 to $1174, tripping stop buying through the August high of $1170," it said.
Among other precious metals, silver was up 0.6 percent at $15.99 an ounce, platinum was up 0.2 percent at $989.24 an ounce, and palladium was up 0.8 percent at $684.97 an ounce.
(Additional reporting by A. Ananthalakshmi in Singapore; Editing by Dale Hudson)