Gold Heads for Third Weekly Drop as Market Awaits Fed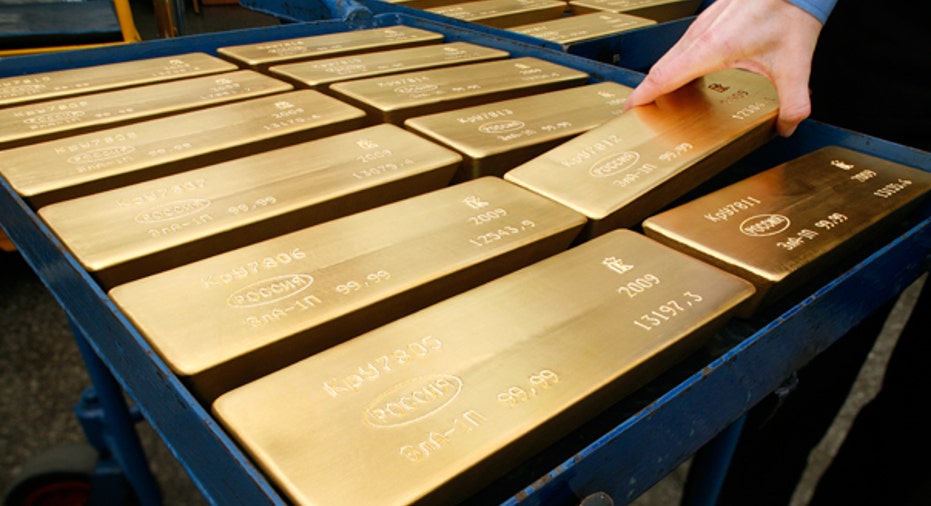 Gold prices eased on Friday, weighed down by a firmer dollar, while uncertainty over the timing of the Federal Reserve's first interest rate increase in nearly a decade held prices in a narrow range.
The precious metal is on track to fall for a third successive week, down 1.5 percent, after touching a three-week low at $1,101.11 an ounce on Wednesday.
Spot gold was down 0.5 percent at $1,106.13 an ounce at 1138 GMT, while U.S. gold futures for December delivery were down $3.70 an ounce at $1,105.60.
Traders are awaiting the Fed's next policy statement on Sept. 17 for clues on the timing of a U.S. interest rate rise, before taking any big positions in gold.
Gold has benefited in recent years from ultra-low rates, which cut the opportunity cost of holding non-yielding bullion while weighing on the dollar, in which it is priced.
Concerns over slowing growth in China, mixed economic data and volatility in financial markets have increased uncertainty about the timing of any rate increase, which had been expected as early as this month.
"Our bank still officially expects September to be the date at which they increase rates, but if you look at the applied probability, it's at 28 percent as opposed to 55 percent back in early August," Natixis analyst Bernard Dahdah said. "So the market sentiment is that it's less likely."
The dollar edged 0.2 percent higher against a basket of currencies on Friday.
Global stocks slipped into the red but remained on track for their biggest weekly gain in eight as investors grappled with the possibility of U.S. interest rates rising next week.
Physical gold demand among the major Asian consumers was relatively soft. Gold closed the week in a quiet fashion overnight in Asia, MKS said in a note, supported by modest Chinese demand but holding a tight range.
Two straight years of drought in India -- for only the fourth time in over a century -- have hit gold demand there and could cut imports by up to 10 percent in 2015, the head of a southern Indian regional gold federation said.
"A drop below $1,100 an ounce may elicit greater physical demand," HSBC said in a note.
Silver was down 0.8 percent at $14.56 an ounce, while platinum was down 0.5 percent at $973.20 an ounce and palladium was down 0.6 percent at $584 an ounce.
Palladium has been the best-performing precious metal this week, rising 2 percent to snap three weeks of losses.
(Additional reporting by A. Ananthalakshmi in Singapore; Editing by Mark Potter and Dale Hudson)