Gold Headed for Biggest Weekly Rise in 4 Months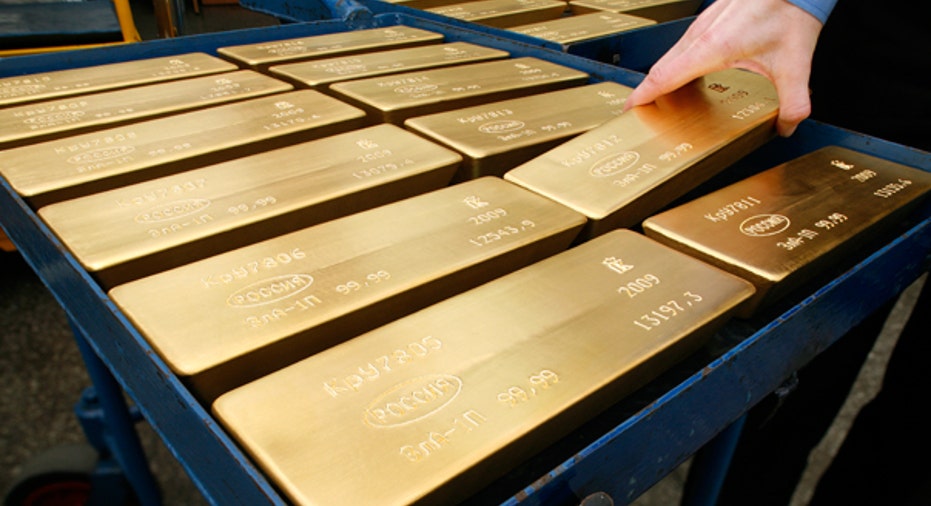 Gold perched near a 3-1/2-week high on Friday, underpinned by safe haven demand on the fear of a potential financial meltdown in Cyprus. The crisis has put bullion on track to stage its biggest weekly rise in four months.
FUNDAMENTALS 
Spot gold was little changed at $1,614.74 an ounce by 0008 GMT, after rising to a 3-1/2-week high of $1,616.36 in the previous session. The metal was headed for a weekly gain of about 1.5 percent in its third weekly ascent, its biggest weekly rise in four months. * U.S. gold traded nearly flat at $1,614.20.
Holdings of SPDR Gold Trust, the world's largest gold-backed exchange-traded fund, fell 0.902 tonnes from the previous session to 1,221.26 tonnes on March 21, the lowest since July 2011. The fund is headed for a twelfth week of outflows.
Worries about Cyprus's finances resurged, as the European Union gave the country till Monday to raise the billions of euros it needs to clinch an international bailout or face the collapse of its financial system and likely exit from the euro currency zone.
Lawmakers in Cyprus postponed until Friday a debate on emergency legislation tabled by the government to confront the island's financial crisis, saying they needed more time for consultations.
In the United States, a string of data on Thursday on the labour market, factory activity and home sales pointed to a growing momentum in the U.S. economy in the first quarter.
The U.S. House of Representatives eliminated the threat of a government shutdown next week, approving on Thursday a stop-gap funding bill that eases partisan tensions after months of bitter fights over budgets.
The new governor of the Bank of Japan said the central bank is ready to use all means available, including buying longer-term assets, to achieve its 2 percent inflation target, underlining his resolve to beat nearly two decades of grinding deflation.