Gold Falls as U.S. Rate Outlook Weighs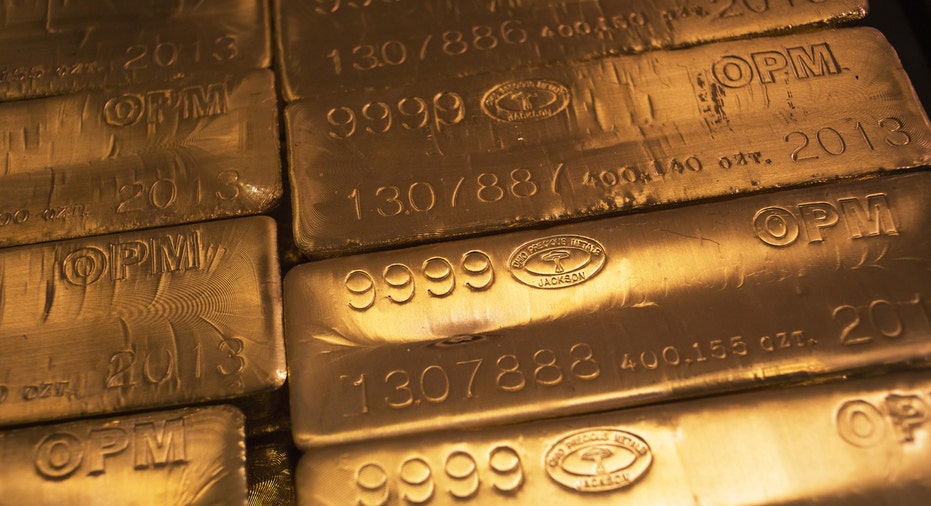 Gold fell for a second session on Monday, as the dollar stood close to a five-week high ahead of a key U.S. jobs report later in the week, which could boost bets the Federal Reserve will hike interest rates this year.
Platinum fell nearly 3 percent to a fresh 6-1/2 year low of $617.25 an ounce on Monday.
It posted its biggest weekly drop since July last week on fears that the Volkswagen emissions scandal could dent demand for diesel cars, where it is used in catalysts.
"Platinum must continue to fall in the short term because of the lack of clarity in the Volkswagen scandal...it is a very complicated situation involving carmakers, regulators and governments," Societe Generale analyst Robin Bhar said.
Spot gold fell 1.2 percent to $1,133.36 an ounce by 1034 GMT, extending Friday's declines made after Fed chair Janet Yellen said she expected to begin raising rates later in 2015.
Several Fed officials are scheduled to speak this week, keeping the focus firmly on U.S. monetary policy. Traders will also be closely monitoring economic data, including non-farm payrolls data due on Friday, to gauge the strength of the economy.
Non-interest-paying gold has lost about 3 percent this year on fears that demand could take a hit in a higher interest rates' environment.
Data on Friday supported the view that the Fed could begin raising rates over the next months. U.S. gross domestic product rose at a 3.9-percent annual pace in the second quarter, up from the 3.7 percent reported last month.
The Fed has said the timing of a rate hike would be data dependent.
"Interest around $1,141 should continue to support gold over the short-term, while $1,155 will provide resistance," MKS Group said in a note.
Earlier in the month, the Fed delayed a long-anticipated rise in U.S. rates, citing concerns over the global economy and improving investor sentiment towards gold. Holdings in SPDR Gold Trust, the world's top gold-backed exchange-traded fund, rose for a fourth straight session on Friday.
Hedge funds and money managers raised their bullish bets in COMEX gold futures and in the week to Sept. 22, U.S. Commodity Futures Trading Commission data showed on Friday.
Palladium fell 2.2 percent to $648.47 an ounce, following a near 10-percent jump last week, its biggest weekly gain since December 2011. Silver fell 2.3 percent to $14.74 an ounce.
(Additional reporting by A. Ananthalakshmi in Singapore; Editing by Adrian Croft)