Gold Falls as Rebound from 4-1/2 Year Low Fades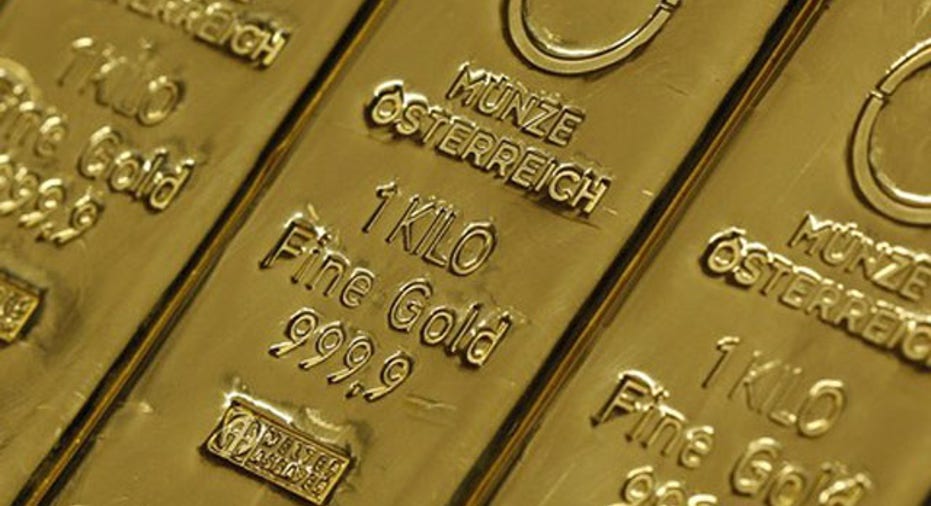 Gold fell over 2 percent on Monday as the dollar rose, nearly wiping out its previous session's rally, but signs of renewed buying interest in the U.S. futures market could underpin prices, traders said.
A combination of oil futures tumble and higher U.S. stock markets also weighed down on the yellow metal's appeal as a safe haven.
On Friday, it rallied almost 3 percent after U.S. payrolls data marginally missed expectations, sending the dollar lower.
While most analysts had cited short covering for Friday's gains, exchange data suggested speculators might have increased new bullish bets in the gold futures market.
CME's latest data showed COMEX open interest on Friday unexpectedly climbed about 16,000 lots, or 4 percent, to 434,295 lots, a 15-month high.
"Some people interpret that as new longs have decided to enter the market," said Paul Sacks, principal and chief investment officer at Aurum Options Strategies in New York.
Improved physical demand at lower prices and gold's holding support at its key 38-percent Fibonacci retracement level should also underpin bullion prices, Sacks said.
Spot gold was down 2.2 percent at $1,152.77 an ounce by 2:35 p.m. EST (1935 GMT).
U.S. COMEX gold futures for December delivery settled down $10 at $1,159.80, with trading volume about 25 percent above its 30-day average, preliminary Reuters data shows.
Investment interest in gold has been lackluster, as investors favored equities. A deal giving global investors easier access to China's stock market lifted world shares to their highest in over a month on Monday.
The largest gold-backed exchange-traded fund, SPDR Gold Shares, said its holdings fell 5.7 tonnes on Friday, its biggest one-day outflow in nearly three weeks.
"The market still looks vulnerable," Simon Weeks, head of precious metals at Bank of Nova Scotia, said. "There are a lot of people who'd prefer to see positive economic data, equities higher, ETFs lower, and I don't think anything's going to change that in the short term."
Gold's rout may be far from over, with many analysts and traders surveyed by Reuters predicting prices could fall to $1,000 per ounce by the end of the year, the first time at that level since 2009, even after Friday's rally.
Among other precious metals, silver was down 1.6 percent at $15.53 an ounce. Platinum fell 1.4 percent to $1,195.50 an ounce, and palladium was down 1.2 percent at $759.10 an ounce.
(By Frank Tang and Jan Harvey; Additional reporting by A. Ananthalakshmi in Singapore; Editing by David Evans, Susan Thomas and Marguerita Choy)