Gold Edges Lower, Focus Shifts From Ukraine To U.S. Data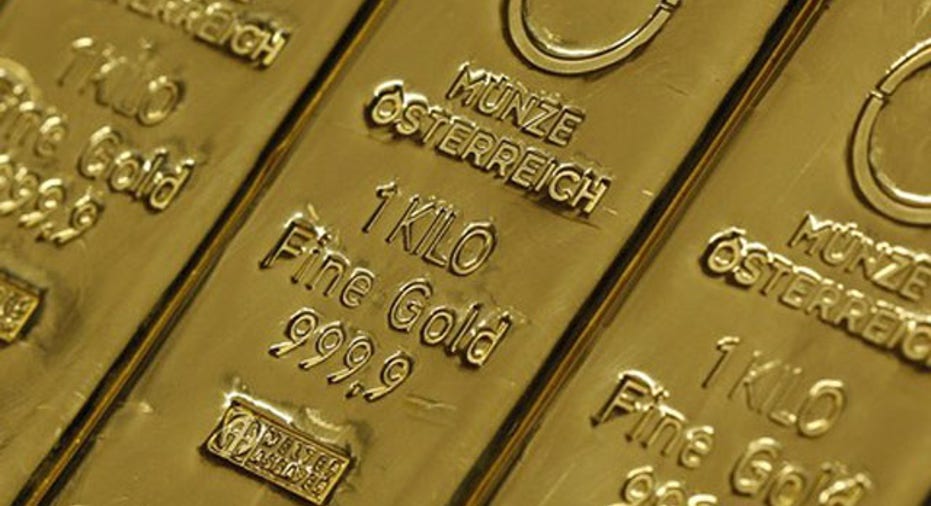 Gold inched lower on Thursday as diplomatic efforts to cool the Ukraine crisis depressed demand for assets seen as safe, but the metal found support above $1,330 an ounce from weak U.S. economic data and ahead of a key employment report.
The U.S. nonfarm payroll figures on Friday should help gauge the strength of the labour market in the world's top economy and the implications for the pace of the Federal Reserve's stimulus reduction.
Spot gold was down 0.1 percent at $1,335.50 an ounce by 1046 GMT, while gold futures for April delivery fell 0.3 percent to $1,335.60.
Soft data on U.S. private hiring and services sector growth lifted the metal in the previous session. However, as the U.S. economic recovery seems to have been affected by severe weather in the first months of the year, investors are hungry for more evidence the slowdown is limited.
"Absent new developments in Ukraine, the focus in the gold market is shifting back to the health of the U.S. economy," Macquarie analyst Matthew Turner said.
"How much of the slowdown has been due to the weather rather than underlying weakness, and what does the Fed plan to do about it?," he added. "Friday's nonfarm payrolls might give us some clues, though recently it has just raised more questions."
A Reuters poll of economists forecast a pick-up in U.S. jobs growth in February, although the gain is likely to be tepid given the unrelentingly harsh winter weather. Employers are expected to have added 150,000 workers to their payrolls last month, up from the similarly weather-depressed levels of 113,000 in January and 75,000 in December.
In wider markets, the dollar was flat against a basket of main currencies and European equities rose, following gains in Asia, as appetite for risk improved.
GEOPOLITICAL TENSIONS EASE
Diplomatic efforts to resolve the crisis were set to continue, having made little headway at talks in Paris on Wednesday. European Union leaders meeting in Brussels on Thursday were set to warn but not sanction Russia, diplomats said.
Gold hit a four-month high on Monday at $1,354.80 an ounce after Russia seized control of Ukraine's Crimea region over the weekend. Ukraine is a major commodities exporter and strategic link between East and West.
Among other precious metals, platinum was down 0.1 percent at $1,472.99 an ounce, still trading near a six-month high of $1,486.00 hit in the previous session on supply worries.
Wage talks between the world's top platinum producers and South Africa's Association of Mineworkers and Construction Union collapsed on Wednesday, dashing hopes for an end to a crippling six-week strike.
Palladium rose 0.9 percent to $775.00 an ounce after reaching an 11-month high of $779.50 on Wednesday.
Silver fell 0.1 percent to $21.13 an ounce.