Gold Edges Lower Ahead of FOMC Minutes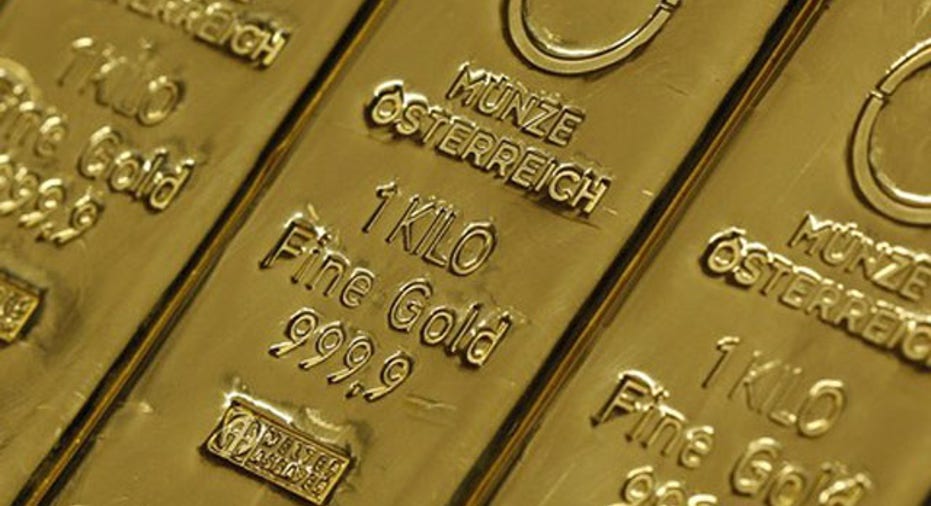 Gold edged down on Wednesday, failing to capitalize on a flat dollar and mixed equities, while investors remained cautious ahead of minutes of the U.S. Federal Reserve's April policy meeting due later in the day.
Palladium touched a near three-year high and platinum rose near a two-month high, as labor strikes in top producer South Africa dragged on for a 17th week and after an industry report said a shortage of both metals was set to widen this year.
"For palladium, it is the perfect storm of conditions. It's the South African supply side, which in our estimate cost 600,000 ounces of lost palladium since the start of the strike, Russia and also the investment demand story," Mitsubishi Corp analyst Jonathan Butler said.
Spot gold was down 0.3 percent at $1,289.45 an ounce by 1224 GMT, while U.S. gold futures fell 0.4 percent to $1,289.50 an ounce.
Platinum rose 0.8 percent to $1,472.70 an ounce, not far from a two-month high of $1,483.50 hit last week, while palladium was up 0.1 percent at $824.50 an ounce, having touched its highest since August 2011 at $828.20 in earlier trade.
European shares were under pressure on Wednesday, spooked by overnight falls on Wall Street, while the dollar was on track for a sixth losing session against the yen and flat against a basket of currencies.
A lower dollar makes gold cheaper for foreign investors, but interest in the metal was still lackluster in the absence of major economic events.
"For the past few weeks, gold has been struggling for direction," Butler said. "We have seen occasional spikes when some news out of Russia has happened, but this geopolitical risk factor is already in the price to a large degree, and in the absence of that and any other macroeconomic news, investors are just lacking conviction."
As a gauge of investor interest, holdings of the SPDR Gold Trust, the top gold-backed exchange-traded fund, fell by 1.79 tonnes on Tuesday.
Investors were also keeping an eye on the Fed's April policy meeting minutes due later in the day. While the central bank is not expected to raise rates until at least the middle of next year, market players will be keen to learn whether officials discussed the myriad issues about policy normalization.
On the physical side, India's finance ministry and central bank's officials will recommend the new government relax strict gold import rules to head off a surge in illegal buying in the world's second largest consumer of the metal.
In news from the platinum group metals, refiner Johnson Matthey said on Tuesday that the platinum market was expected to post a deficit of 1.218 million ounces this year, the largest shortfall since it began compiling data in 1975.
South Africa, currently facing its longest and costliest platinum miners' strike ever, is expected to supply a quarter of a million fewer ounces of metal in 2014 than last year. Platinum is mainly used to make emissions-capping catalytic converters in automobiles.
The world's top platinum producers and the AMCU union agreed on Tuesday to court-mediated wage talks to end the strikes, which have hit about 40 percent of global production.
Spot silver fell 0.5 percent to $19.27 an ounce.