Gold Eases Towards One-Month Low Ahead of Fed Meeting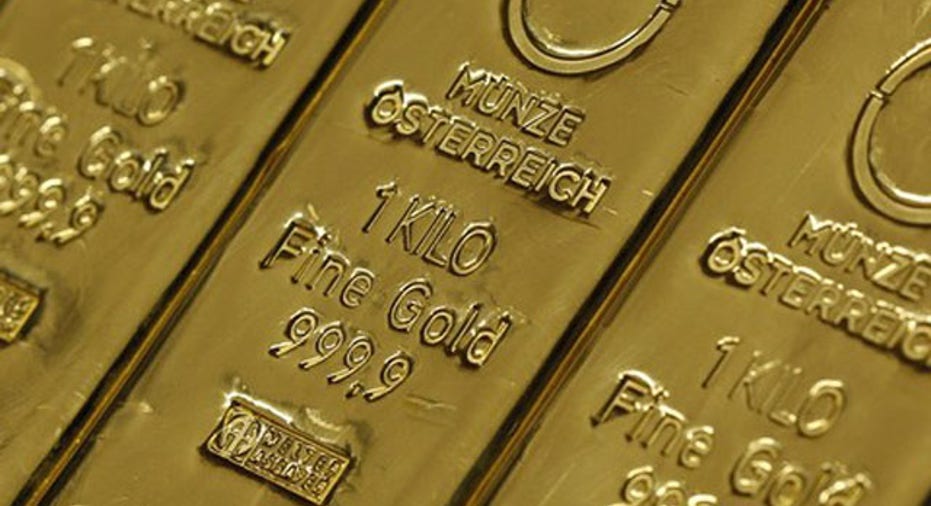 Gold eased on Tuesday, under pressure from a marginally firmer dollar, but with caution ahead of this week's Federal Reserve announcement on interest rates keeping buyers on the sidelines.
The Fed meets on Wednesday and Thursday to discuss the timing of the first U.S. rate increase in nearly a decade, which could hurt gold prices. Rock-bottom rates cut the opportunity cost of holding non-yielding bullion, and pressure the dollar.
Speculation that a rate rise could come as early as this month has helped knock gold down 6 percent this year, but turbulence in the wider markets and fears of a slowdown in China have called the timing of the move into question.
Spot gold was down 0.2 percent at $1,106.00 an ounce at 0939 GMT, while U.S. gold futures for December delivery were down $2.10 an ounce at $1,105.60. On Friday, spot prices fell to a one-month low of $1,098.35.
"The whole world is talking about the meeting on Thursday," MKS' head of trading Afshin Nabavi said. "We started at a 75 percent chance (of an increase this month), and now I've heard 25 percent. There is a lot of talk about next March, but we'll have to wait and see."
"The market feels more bearish than bullish on the gold front. Demand has slowed down enormously," he said. "Now more and more people are thinking they may be able to buy it cheaper, so they are holding on."
European shares eased 0.2 percent on Tuesday, while the dollar rose 0.1 percent versus the euro. On Monday, Wall Street trading volume was at its lowest in a month as markets awaited the conclusion of the Fed meeting.
A small majority of forecasters are sticking to their guns and predicting the Fed will pull the trigger this week.
"(We) believe that the bank will go ahead and put its first rate hike through, only to find out that investors would greet the move with some relief," INTL FCStone said in a note.
"We still expect gold to work lower both ahead and after the Fed move and would not look to be buying the precious metal here ... For now, best to watch the action from the sidelines."
Silver was down 0.8 percent at $14.30 an ounce, while platinum was down 0.2 percent at $950.35 an ounce and spot palladium dipped 0.4 percent to $582.97 an ounce.
(Additional reporting by A. Ananthalakshmi in Singapore; Editing by Dale Hudson)