Gold Eases to Around One-Month Low as Fed Meeting Nears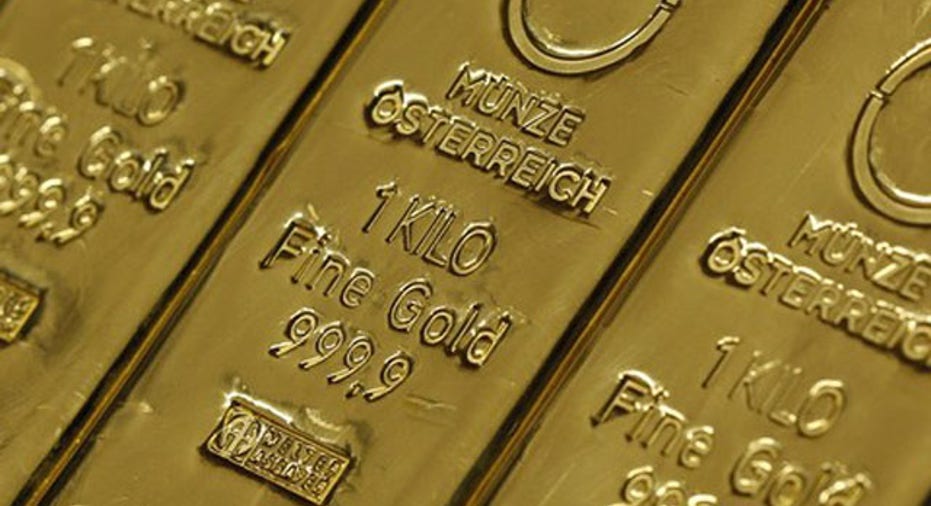 Gold edged down on Monday, just above a one-month low as European stocks rose ahead of a Federal Reserve policy meeting that will be scrutinized for clarity on when the U.S. central bank will raise interest rates.
Spot gold was down 0.1 percent at $1,106.80 an ounce by 0955 GMT. It had fallen to $1,098.35 on Friday, the lowest since Aug. 11.
U.S. gold for December delivery was up 0.3 percent to $1,106.40, but stood also close to its lowest in a month.
The Fed will kick off a much awaited two-day policy meet on Wednesday. Though some in the market still reckon a "lift-off" could come this week, the view that faltering global growth could push that back even into next year is gathering steam.
"There has been so much anticipation (about the Fed rate hike) that we are now anticipated out," Macquarie analyst Matthew Turner said.
"I don't think that not raising rates in September could feel like a complete change of policy," Turner said, adding that one concern for gold could be if the dollar resumes its upward move against developed markets currencies.
The dollar hit an almost three-week low against a basket of major currencies, while European shares rose, showing resilience to weak China data published over the weekend.
Gold has benefited in recent years from ultra-low rates, which cut the opportunity cost of holding non-yielding gold while weighing on the dollar, in which the metal is priced.
Concerns over slowing economic growth in China, mixed economic data and volatility in financial markets have increased doubts about the timing of any U.S. rate increase, which had been expected as early as this month.
Data on Friday showed U.S. consumer sentiment hit its lowest in a year in early September and producer prices were flat in August, signaling moderate economic growth and tame inflation that could weigh on the Fed's decision whether to hike interest rates.
A small majority of forecasters are sticking to their guns and predicting the Fed will pull the trigger this week.
Investor positioning has not been encouraging for gold prices.
Hedge funds and money managers cut their bullish stance in COMEX gold contracts to a three-week low in the week ended Sept. 8, while boosting their short positions, U.S. Commodity Futures Trading Commission data showed on Friday.
Other precious metals were under pressure, with silver down 1 percent to $14.46 an ounce and platinum falling 0.9 percent to $954.99. Palladium fell 0.7 percent to $588.
(Additional reporting by A. Ananthalakshmi in Singapore; Editing by William Hardy)