Gold Drops to Near 4-Week Low on Economic Optimism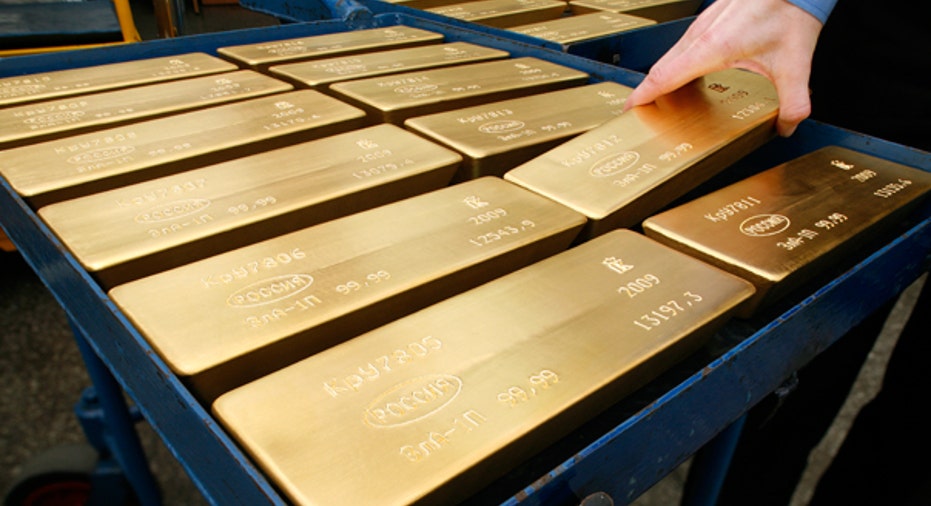 Gold fell for a second straight day on Wednesday and hit its lowest in nearly four weeks as investors shifted their money into risky assets for better returns on renewed optimism over the U.S. economy. Bullion has slipped more than 3% since hitting a 1-month high in March as fears about the debt crisis in Europe subsided, Wall Street rallied and recent strong U.S. economic data curbed safe-haven demand.
Gold fell as much as 0.8% to $1,563.06 an ounce, its weakest since March 8, after hitting an intraday day high initially of $1,576.91 on bargain hunting. By 0306 GMT, it stood at $1,568.16 an ounce, down $7.08. Weaker gold prices dragged down other precious metals, with silver falling to its lowest since August. "Actually, all depends on the flavour of the day. Now, I suppose sentiment has shifted.
Perhaps, with the U.S. economy on a stronger footing, it's better to be in equities," said CIMB regional economist Song Seng Wun. "Perhaps one should take a bit more risk. It is more of a case of people taking money off the table from gold because they are not quite sure where the technical downside is for gold at this point." U.S. data showed on Tuesday February factory orders rose 3 percent, slightly above expectations.
U.S. gold for June delivery fell $7.40 an ounce to $1,568.50. The Nikkei rose on Wednesday after the benchmark S&P 500 index climbed to within striking distance of an all-time intraday high, while the euro was subdued ahead of policy decisions by the European Central Bank. Investors were awaiting the release of the U.S. nonfarm payrolls report on Friday, which may confirm market views the Federal Reserve wants to maintain its extremely accommodative monetary policy.
Two Fed officials voiced cautious optimism on Tuesday the U.S. economy was on a lasting upswing, but they offered differing views on what that outlook ought to mean for the central bank's controversial programme of buying bonds to stimulate growth. Fears that central banks' money-printing to buy assets will stoke inflation have been a key driver in boosting gold, which rallied to an 11-month high in October last year after the Fed announced its third round of aggressive economic stimulus. "
There is a lack of interest in gold right now and everybody seems to be sitting on the sidelines. Stocks are still looking more attractive for investors than gold and that's where money continues to flow into," said Yuichi Ikemizu, branch manager for Standard Bank in Tokyo . "The $1,550 level is the low for the current ranges and I doubt that prices will break below that level." Gold contracts on the Tokyo Commodity Exchange extended losses as Japanese investors shrugged off tensions between North and South Korea. North Korean authorities were not allowing any South Korean workers into a joint industrial park on Wednesday, South Korea's Unification Ministry and a Reuters witness said, adding to tensions between the two countries.