Gold Drops After Yellen's Rate-Hike Comments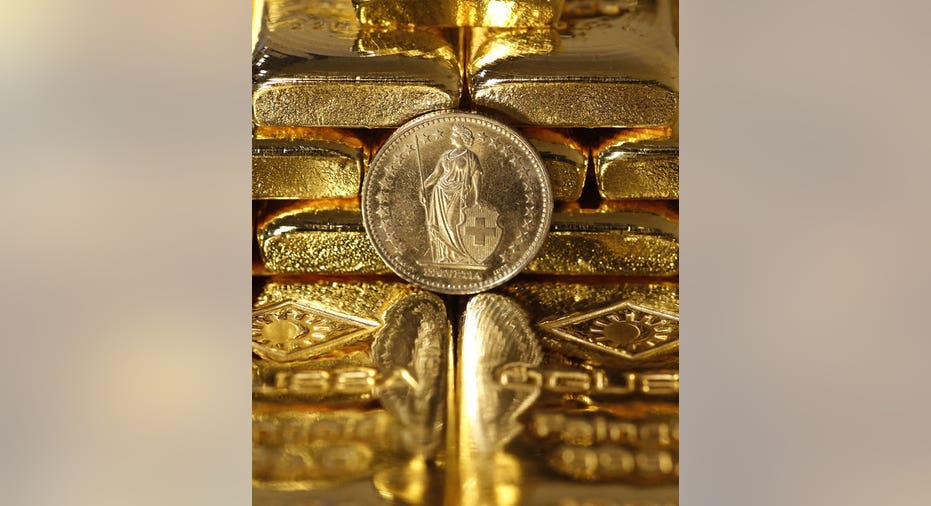 Gold fell from one-month highs on Friday after Federal Reserve Chair Janet Yellen kept the door open to a hike in interest rates later this year, sparking a rally in the dollar.
Yellen said in a speech on Thursday that she expected the U.S. central bank to start raising rates later in 2015 as long as inflation remained stable and the U.S. economy was strong enough to boost employment.
Expectations for a rise in ultra-low rates, which have cut the opportunity cost of holding gold while weighing on the dollar, have helped push the metal down 5 percent this year.
Gold rallied after the Fed opted at its September policy meeting to keep rates on hold, hitting its highest since Aug. 25 on Thursday as dollar weakness prompted a wave of short covering, but has failed to maintain those gains.
Spot gold was down 0.9 percent at $1,143.40 an ounce at 1209 GMT, having climbed 2.1 percent on Thursday, its biggest one-day rise since January. U.S. gold futures for December delivery were down $11.00 an ounce at $1,142.80.
"In her speech, Yellen said... the Fed would most likely still hike rates this year, so on the back of that the dollar gained some value. Gold came off in the Far East, and has been coming off in Europe," MKS head of trading Afshin Nabavi said.
"$1,140 and $1,135 were levels of resistance we had on the way up, so now they have turned into a bit of support."
Yellen's speech sent the dollar to a five-week high against a basket of major currencies, and lifted it 0.7 percent against the euro.
The world's top gold-backed exchange-traded fund, SPDR Gold Shares, saw a third straight day of inflows, with its holdings up 3.87 tonnes to 680.27 tonnes on Thursday.
The central banks of Russia and Kazakhstan raised their gold holdings for a sixth straight month in August, while Jordan and the United Arab Emirates both bolstered their reserves in July,
Silver was down 0.6 percent at $15.03 an ounce, while platinum was down 1.1 percent at $942.50 an ounce and palladium was up 2.1 percent at $665.50 an ounce.
Platinum hit a 6-1/2-year low on Wednesday and is set for its biggest weekly drop since mid-July on fears that demand from the auto sector, where the metal is used in diesel catalysts, could fall following the Volkswagen emissions scandal.
Palladium, which is used more heavily in gasoline autocatalysts, is poised for its biggest weekly rise since March 2013 meanwhile, up 8 percent, on expectations that consumers could move away towards gasoline vehicles. (Additional reporting by A. Ananthalakshmi in Singapore; editing by Susan Thomas)