Gold Down on Profit-Taking, Platinum Sinks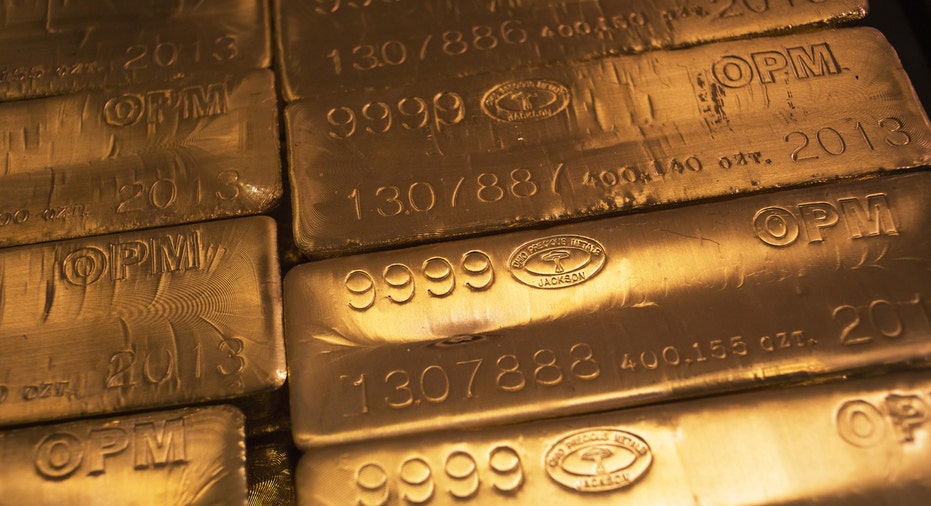 Gold prices were lower on the London spot market Tuesday, as investors took profits following a price rally over the past two weeks, amid continued uncertainty about the timing of a rise in U.S. interest rates.
Spot gold was down 0.6% at $1,125.10 a troy ounce in morning European trade, hitting a four-day low during the session at $1,124.37 an ounce.
Gold gained more than $20 in the last fortnight, but has fallen for the last three sessions. This has caused some investors to worry that prices could head lower again.
"Should we see a recovery on the equity markets, I would not be surprised to see the gold price falling yet again below $1,100 an ounce," said Eugen Weinberg, head of commodities research at Commerzbank.
Platinum prices, meanwhile, were at a near seven-year low as the fallout from the Volkswagen emissions scandal continued to rage.
The German car maker had admitted installing software into roughly 11 million of its diesel-engine cars to cheat strict U.S. auto-pollution regulations. Platinum is the main metal used in building diesel autocatalysts.
"The market is already anticipating diesel penetration to decline up ahead," said UBS.
Spot platinum was trading down 0.9% at $908.25 an ounce, after falling to $900.46 an ounce. $900 is a key level for the metal.
The pressure on platinum increased on Monday after Audi said 2.1 million of its cars also have software for manipulating emissions test results. The Audi models are part of the known figure of 11 million cars as Volkswagen owns most of Audi, but just over two million of the Audi cars were sold in Europe--the biggest global market for diesel-engine cars.
Palladium prices, however, continued to gain on the expectation that consumer demand for gasoline engines will rise. Palladium is used more widely in gasoline autocatalysts.
Spot palladium was trading up 0.4% at $647 an ounce, while spot silver was down 0.2% at $14.549 an ounce.
Hendrik Varnholt contributed to this article.
Write to Ese Erheriene at ese.erheriene@wsj.com