Gold Demand Slips to Lowest in Over 2 Years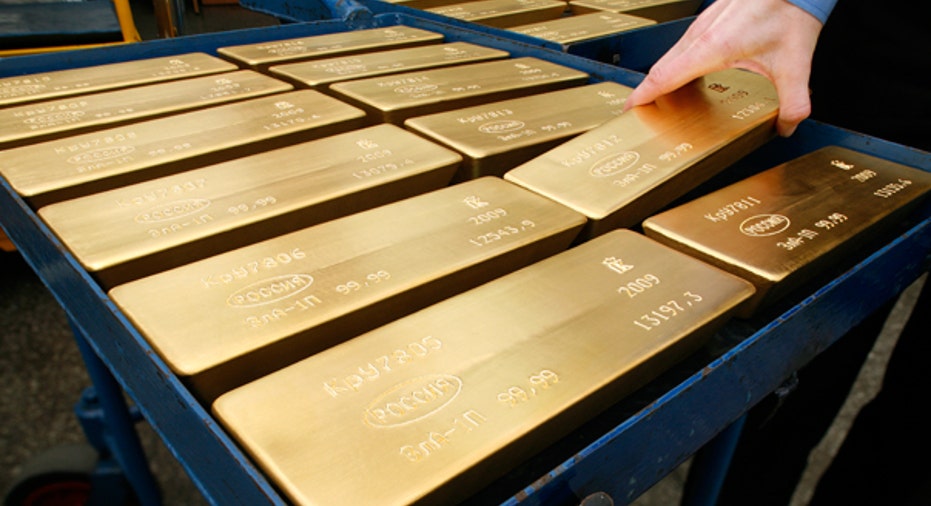 Gold demand fell to its lowest level in more than two years in the second quarter, the World Gold Council said on Thursday, as a drop in buying in major consumers India and China outweighed a record quarter for central bank purchases.
Overall gold consumption fell 7% or nearly 76 tonnes to 990 tonnes in the three months to June, its lowest quarterly level since the first three months of 2010, the WGC said in its quarterly Gold Demand Trends report.
Jewellery and investment demand both fell substantially. Jewellery consumption was down 72.3 tonnes at 418.3 tonnes, while investment fell 88.3 tonnes to 302 tonnes.
The WGC's managing director for investment research, Marcus Grubb, said he still expected demand growth in the full year but that forecast was heavily dependent on gold-friendly policy moves from central banks and a recovery in Indian demand.
"The real wild card is India. It depends how weak the latter part of the year is and/or how much of an improvement we see," he said. "It also depends on what happens from a macro perspective between now and the end of the year to catalyse more buying.
"The obvious one would be a Greek exit from the euro zone," he said. "It also depends on how things pan out in North America and whether we get a policy response of more quantitative easing in North America and Europe.
"In that scenario, you would see gold demand higher than last year. In a scenario that is more benign, where we don't have a major event by the end of the year, and India improves (only) a bit, it will be very close to last year."
Investment and jewellery demand from consumers in India, the world's number one gold market, plummeted 38 percent to 181.3 tonnes in the second quarter. Buying has been hit by a hike in import duties and record-high local prices due to a weak rupee.
"It's probable that the rupee will have a better second half, and that might stem some of the decline in gold demand," Grubb said.
"Also, you have a seasonally stronger period for gold demand because you have Diwali and other festivals," he added. "So we're forecasting a better second half but still a very challenging environment in India for gold."
Grubb said the WGC expected Indian demand to fall to 650-750 tonnes this year from 933 tonnes in 2011 and Chinese demand to rise 10 percent to 850 tonnes.
"We're predicting that for the first time ever, China will be the largest gold market in the world for the full year," he said.
CHINESE DEMAND FALLS
In the first half Chinese demand also fell 7% to 144.9 tonnes. A slowdown in economic growth and a lack of clear price direction in gold was behind the drop, the WGC said.
"This is the first negative quarter we've had in China in a long time, but again we think this is linked to broader economic issues in China rather than the gold market in particular," Grubb said.
Jewellery and investment purchases in the United States fell 17% to 34.2 tonnes, the same offtake that was seen in Germany after a 51% jump in coin and bar investment. European Union demand was a rare bright spot, rising 11% to 86.4 tonnes.
European buying has increased as consumers have sought refuge from the euro zone debt crisis and its impact on the single currency, which is down 5% against the dollar this year.
Grubb attributed a drop in U.S. demand to a stagnating price environment. Spot prices had a lacklustre second quarter after a more buoyant start to the year, trading at an average $1,612 an ounce, their weakest quarter in a year.
"When the price has been in a range for this length of time, nearly 12 months, for investment products in particular, that does take the market off the boil," he said.
"Investors will hang fire until they can see a clearer picture of how the next price trend is going to develop. That is true in China of investment products, and in America as well."
Official sector purchases of gold more than doubled, meanwhile, to a record 157.5 tonnes in the last quarter, with Russia, Kazakhstan, Turkey and Ukraine all announcing a rise in bullion reserves in that period.
"If you look to the half-year, central banks have bought 254 tonnes against 200 tonnes for the half-year last year," Grubb said. "At this rate, we'll be looking at a record central bank year, higher than last year, which was a record since 1964."