Gold at Mult-Week Highs on U.S. Dollar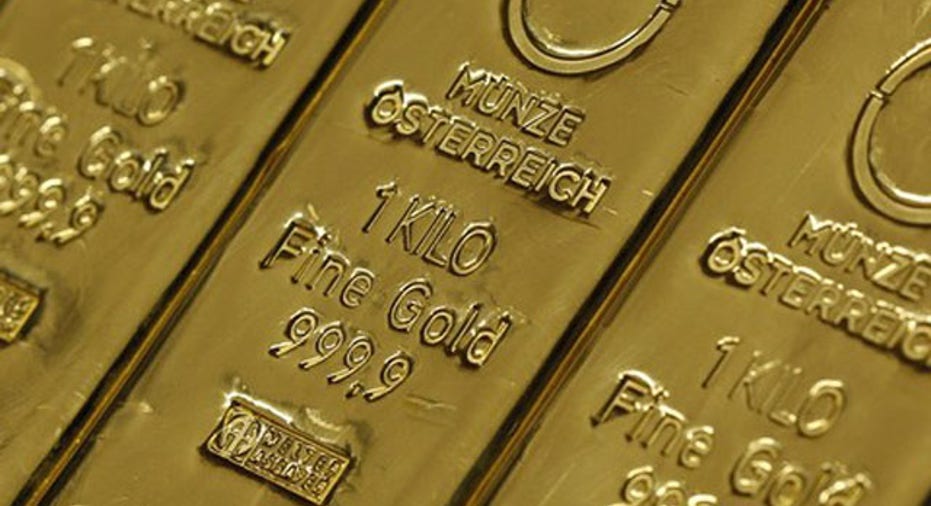 Gold edged higher on Monday to trade near a seven-week top as the dollar and shares tumbled on concerns about the Chinese economy and uncertainty over the timing of a U.S. rate rise.
The metal was initially dragged lower by heavy losses in the rest of the commodities sector, with crude oil down almost 4 percent and copper falling to a six-year low. Platinum dropped 3 percent and palladium hit its lowest in three years at $563.72 an ounce.
Spot gold rose 0.2 percent to $1,162.80 an ounce by 1421 GMT, within reach of its highest since July 7 at $1,168.40 hit on Friday. It gained more than 4 percent last week, the most since mid-January.
"The weaker dollar and concerns about China's economy are the factors behind gold's outperformance," Danske Bank senior analyst Jens Pedersen said.
"But the rebound came from a very low level to which gold had fallen reflecting an expectation that the Fed was going to hike rates in September."
Gold has now rebounded more than 7 percent from a 5-1/2-year low of $1,077 reached in late July, benefiting from uncertainty posed by China's surprise devaluation of its yuan currency and the move's impact on the dollar.
The U.S. currency fell to its lowest since the end of January against a basket of currencies, down 1.8 percent, as more investors priced out chances of a rate increase in September.
A potential delay in a Fed rate move could offer some short-term upside potential for non-interest bearing gold.
"The re-pricing of the Fed rate hike is supportive in the short term but even though this has been pushed back, it will happen at some point and that will prevent any significant recovery in the gold price," Pedersen said.
Fed officials planning to lift interest rates as soon as next month have been encouraged by solid U.S. jobs growth, but inflation holds the key to how far the Fed can go in moving rates away from zero.
However, worries about global deflation would not bode well for gold, typically seen as a hedge against inflation.
"Deflation by itself is not positive for gold ... but because so much hinges on what the Fed will do later this year, any increased expectation of low inflation or deflation for a period of time means that a rate rise is pushed back even further into the future," Mitsubishi Corp strategist Jonathan Butler said.
European stocks were 5 percent in the red after their Asian counterparts slumped to three-year lows.
Spot silver dropped 2.1 percent to $14.98. (Additional reporting by Manolo Serapio Jr in Manila; Editing by Susan Thomas)