GM to close auto plant in South Korea in restructuring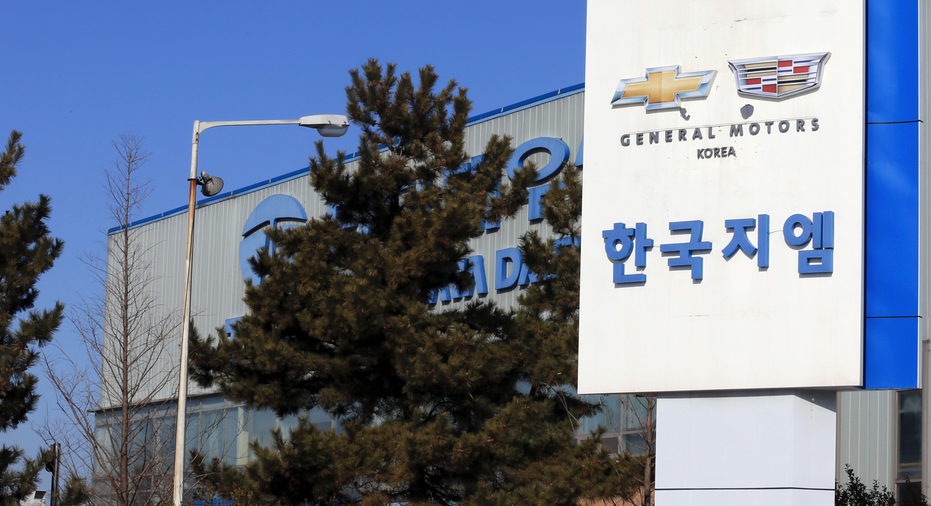 General Motors said Tuesday it will close an underutilized factory in Gunsan, South Korea, by the end of May as part of a restructuring of its operations.
The move is a setback for the administration of President Moon Jae-in, who has made jobs and wages a priority.
A GM statement said Monday the company has proposed to its labor union and other stakeholders a plan involving further investments in South Korea that would help save jobs.
"As we are at a critical juncture of needing to make product allocation decisions, the ongoing discussions must demonstrate significant progress by the end of February, when GM will make important decisions on next steps," Barry Engle, GM executive vice president and president of GM International, said in the statement.
The company's CEO, Mary Barra, has said GM urgently needs better cost performance from its operations in South Korea, where auto sales have slowed.
South Korea's government expressed "deep regret" over the factory's closure. It said it plans to study the situation at the business and will continue talks with GM.
South Korea's finance ministry said earlier this month that GM had sought government help. The government has denied reports that South Korea will raise the issue in trade talks with the U.S.
The factory in Gunsan, a port city about 200 kilometers (125 miles) southwest of Seoul, has been making the Cruze, a sedan, and the Orlando model SUV. It employs about 2,000 workers, and only used about 20 percent of its full production capacity in 2017, rolling out 33,982 vehicles.
GM Korea has made 10 million vehicles since it was set up in 2002. In 2017, it sold 132,377 vehicles in South Korea and exported 392,170 to 120 markets around the world.
GM said its finances will take about an $850 million (922 billion won) hit due to the plant closure. The company said in a filing Tuesday with U.S. securities regulators that the figure includes a $475 million (515 billion won) noncash charge in the first quarter to write down the value of the plant's assets, plus $375 million (407 billion won) in termination benefits for employees by the second quarter.
GM also expects a $170 million (184 billion won) future cash payment for the employees' pension obligations.
___
AP Auto Writer Tom Krisher contributed from Detroit.