GM Sales Slip Slightly, Fiat Chrysler Falls 10%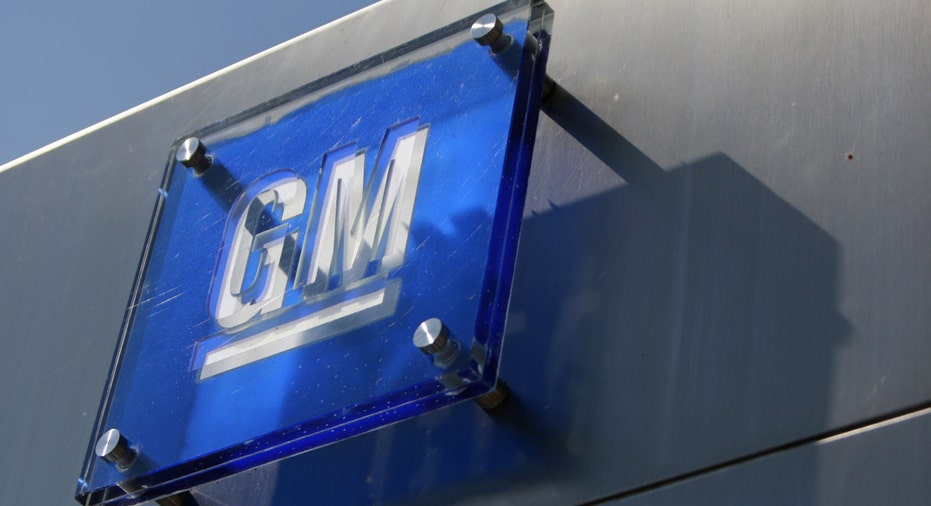 The No. 1 and No. 3 auto makers reported their U.S. sales slipped in October, hurt by fewer selling days and a cutback in fleet sales, amid what is expected to be another month of declines across the industry.
General Motors' sales slipped 1.7% in October to 258,626 light vehicles. The Detroit auto maker, which has been paring back on fleet sales, said its more profitable retail business strengthened, rising 2.5% from a year ago, as the industry benefits from "key fundamentals like job security, rising personal incomes, low fuel prices and low interest rates."
Fiat Chrysler Automobiles' sales tumbled 10% in the month to 176,609. The Italian-U.S. auto maker said retail sales accounted for 77% of the total and pointed to continued strength in the Ram truck and Jeep brands. Car sales skidded 33% while truck sales shot up 12%.
Ford Motor said it would not release its October U.S. sales report until later this week due to a fire at its headquarters on Monday. An electrical fire interrupted power to several buildings, including one of the company's main data centers that its dealers use to report and track sales. The No. 2 U.S. auto maker said battery backups protected data saved in the system, but the lack of full power shut the data center down for most of Monday's business day and dealers were unable to report final-day sales.
Overall U.S. light-vehicle sales are expected to drop 7% in October from a year ago, according to a J.D. Power forecast, despite continued discounts to keep car shoppers interested. The month had 26 selling days -- two fewer than in 2015 -- dragging the year-over-year comparison. On a selling-days-adjusted basis, sales were expected to be essentially flat.
Retail sales, which strip out sales to fleet buyers, are seen dropping nearly 8% -- or roughly 1% on an adjusted basis -- the sixth time in the past eight months that sales have fallen on a year-over-year basis, the firm predicts.
That puts the industry in territory "not seen since before the recession, " said J.D. Power analyst John Humphrey.
In total, analysts expect about 1.35 million vehicles sold in October. Forecasts call for a seasonally-adjusted annual sales rate in the range of 17.7 million to 17.9 million, the strongest SAAR of 2016 but a notable decline from the 18.1-million SAAR in the month last year.
"On the surface, it might look like a slow month for sales, but in fact the industry's performance was much stronger than the raw numbers suggest," says Edmunds.com analyst Jessica Caldwell. Even with month-to-month and year-to-year sales decreases, a 17.8 million SAAR in October would tie for the highest monthly sales rate of 2016.
"And considering that there are no popular weekend sales events in October, auto makers and dealers can feel encouraged by this month's performance as they head into what they hope will be a busy holiday season," she said.
Analysts have suggested that vehicle sales will contract slightly this year, as well as in 2017. Still, sales are expected to remain near an all-time high in October as incentives, along with low interest rates and gas prices, have kept car shoppers active, analysts say.
Kelley Blue Book estimates the average transaction price for light vehicles in the U.S. rose 2.3% to $34,663 in the month -- with Detroit auto makers posting gains between 4% and 6%, amid continued strong demand for their trucks and SUVs.
But incentive spending across the industry is offsetting much of the transaction price increases, said Kelley Blue Book analyst Tim Fleming.
"With industry sales reaching a potential plateau, auto makers should adjust production to better match demand, which should reduce the need for such high incentives," he said.
North American car and light-truck production hit an all-time September high, although it inched up just 0.1% compared with September 2015, according to WardsAuto.com. U.S. dealer inventory also hit an all-time September record, as attempts to reduce car stocks failed to keep up with sliding sales.
Write to Anne Steele at Anne.Steele@wsj.com