GM Reports First Full-Year Profit Since 2004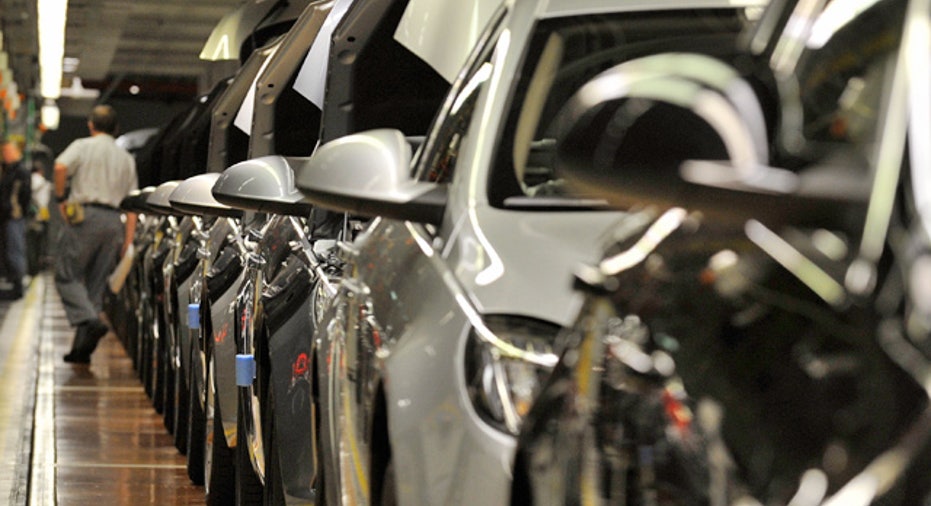 Capping off its first annual profit since 2004, General Motors (NYSE:GM) said Thursday it swung back into the black during the fourth quarter, driven by stronger-than-expected sales growth.
GM, which is still rehabbing from its 2009 bankruptcy, said it earned $510 million, or 31 cents a share, last quarter. Excluding one-time items, it earned 52 cents a share, topping the 46 cents analysts had called for.
Revenue rose to $36.9 billion, up from $32.3 billion and blowing away the Street's view of $33 billion.
For the year, GM raked in $4.7 billion, its first full year back in the black in six years.
"Last year was one of foundation building," CEO Dan Akerson said in a statement. "Particularly pleasing was that we demonstrated GM's ability to achieve sustainable profitability near the bottom of the U.S. industry cycle, with four consecutive profitable quarters."
GM's total U.S. market share at the end of 2010 stood at 19.1%, up from 18.8% combined at the new GM and old GM. The company's U.S. car market share slipped to 13.2% from 14.3% a year earlier.
The auto maker was hurt by struggles across the Atlantic as its European operations posted a loss of $558 million last quarter and $1.7 billion in 2010.
Thanks to its reorganization and $52 billion bailout from the U.S., GM's balance sheet has strengthened markedly. The auto maker and Ford (NYSE:F) rival ended last year with almost $28 billion in cash and an untapped $5 billion credit facility.
GM, which came back to the public markets through a record-breaking $23 billion initial public offering, saw its stock gain 0.32% to $34.70 Thursday morning. The company's shares have lost nearly 9% over the past month, badly trailing the broader markets, but outperforming Ford's 20% dive over that span.