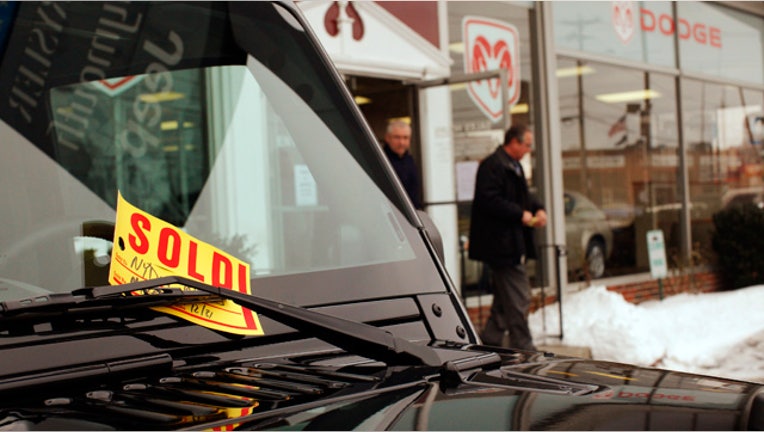 February U.S. auto sales, an early-month indicator of consumer spending, fell slightly but remained strong as pickup trucks and SUVs continued a robust showing based on the first three automakers that reported on Wednesday.
General Motors Co, the top automaker in the U.S. market by sales, said the industry will show a 1 percent decline but still post a robust 17.5 million in sales on a seasonally adjusted annualized basis. That is less than the 17.7 million expected by 38 economists polled by Thomson Reuters.
GM beat most analysts' expectations with a 4.2 percent gain in new vehicle sales.
Ford Motor Co, No. 2 in the U.S. market by sales, said sales declined by 4 percent, but still beat most analysts' expectations. Sales for its F-Series pickup trucks rose 9 percent, SUVs were up 6 percent but car sales fell 24 percent from a year ago, the automaker said.
Nissan Motor Co also beat expectations, showing a 3.5 percent gain, led by a 54 percent surge for its Rogue small SUV.
Consumer discounts, which cut into corporate profits, rose in February, third-party industry watchers said, but the average new car selling price also was higher.
However, J.D. Power pointed out that the percentage of consumer discounts to the average selling price was 10.3 percent. It was the first time the measure topped 10 percent in February since the industry's worst year in 2009, J.D. Power said.
GM said retail sales for trucks and crossovers were up 18 percent and 15 percent, respectively. For its primary pickup, the Chevrolet Silverado, total and retail sales both jumped 17 percent, its best showing in February since 2007. (Reporting by Bernie Woodall and Nick Carey; Editing by Jeffrey Benkoe)