Glu Mobile is Running Out of Kardashians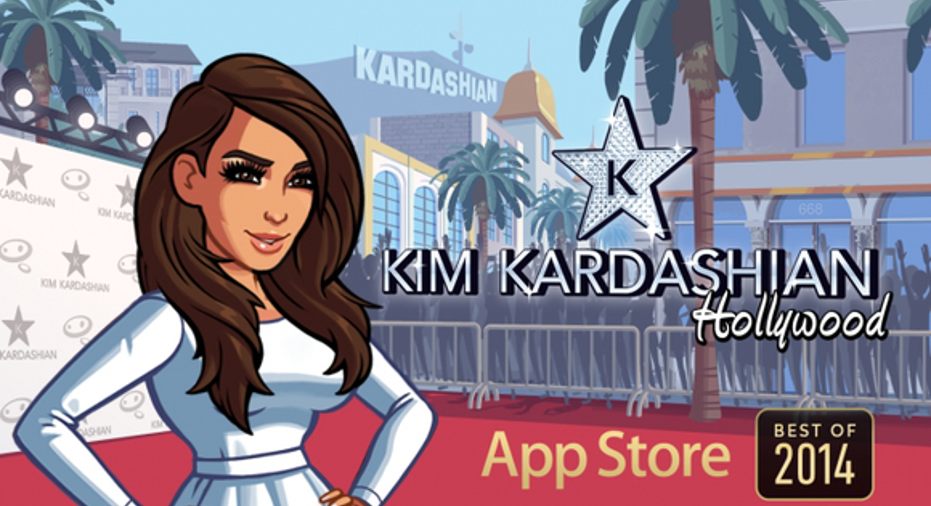 Image source: Glu Mobile.
Mobile gaming continues to be the financial equivalent of quicksand for gamers. Glu Mobile is the latest publicly traded company to take a hit, reporting another sequential decline in quarterly revenue, announcing layoffs, and offering up weak guidance.
Revenue clocked in at $54.5 million for the first quarter, 22% below where it was a year earlier. It's also Glu Mobile's worse top-line showing for any quarter in nearly two years. Margins contracted, and a quarterly loss reversed a year-ago profit. You have to go all the way back to the holiday quarter of 2011 to find the last time that Glu Mobile posted a deficit as large as the $8.6 million it just rang up.
Market expectations were high leading into 2016. Glu Mobile was hoping that its February release ofKendall & Kylie --a celebrity simulator mobile game a lot like theKim Kardashian: Hollywoodblockbuster that put Glu Mobile on the map two summers ago -- would be another hit. The game faded quickly after an initial spike in downloads.
The March release of Tap Sports Baseball 2016 was supposed to help. It's poised to be the highest grossing baseball game for iOS devices for the third year in a row, but who plays baseball on an iPhone?
Kim bucked, tooGlu Mobile hit the motherlode two years ago. Kim Kardashian: Hollywood -- a game where players take on the role of a budding star in Tinseltown -- raced to the top of the "freemium" gaming category, where the downloads are free but gamers are encouraged to purchase digital items to enhance the experience.
A hit mobile app for a company as small as Glu Mobile lit a fire under the stock. Glu Mobile was the toast of the summer of 2014, and thestock rattled offfour consecutive weeksof double-digit percentage gains. You don't see that everyday, and you're unlikely to see it again.
The success of Kim Kardashian: Hollywood made it easy for Glu Mobile to ink deals with other celebrities hoping to emulate Kardashian's success. Britney Spears, Katy Perry, andTaylor Swiftsigned exclusive deals with Glu. They all seemed to fit in the same mold as young celebrities with strong social media followings. However, withKaty Perry Popfloppinglate last year and now the quick fade ofKendall & Kyliewe're seeing that Kim Kardashian: Hollywood wasn't a blueprint. It was a fluke.
None of these games are likely to approach the $150 million in revenue that Kim Kardashian: Hollywood generated in its first year, and as bad as things may seem now they are only going to get worse. Glu Mobile is bracing investors for another loss, targeting just $46 million to $49 million in revenue for the current quarter. This will be the fifth time over the past six quarters that Glu Mobile has posted a sequential decline in revenue since peaking during the fourth quarter of 2014.
Glu Mobile has a clean balance sheet, and despite oozing money it still expects to have at least $135 million in cash by the end of the year with no debt. This will give it time to back into another hit franchise, and it's cutting costs by eliminating 85 jobs in a restructuring.
Glu Mobile stock opened sharply lower Wednesday morning as a result of the rough quarter. The 16% plunge finds the stock trading 70% below its 2014 peak. It's going to need a sustainable hit to claw its way back, and that just doesn't seem feasible given the fickle nature of mobile gamers.
The article Glu Mobile is Running Out of Kardashians originally appeared on Fool.com.
Rick Munarriz has no position in any stocks mentioned. The Motley Fool has no position in any of the stocks mentioned. Try any of our Foolish newsletter services free for 30 days. We Fools may not all hold the same opinions, but we all believe that considering a diverse range of insights makes us better investors. The Motley Fool has a disclosure policy.
Copyright 1995 - 2016 The Motley Fool, LLC. All rights reserved. The Motley Fool has a disclosure policy.