Gloomy ISM Read Weighs on S&P, Apple Helps Lift Nasdaq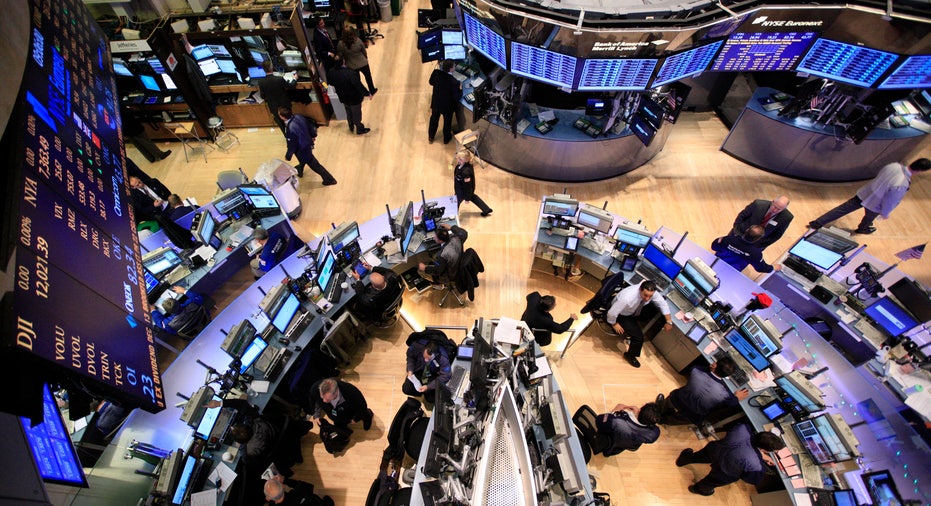 FOX Business: The Power to Prosper
The broad S&P 500 closed to the downside after an unexpectedly weak manufacturing report spooked traders. However, rallying Apple shares helped boost the tech-heavy Nasdaq.
Today's Markets
The Dow Jones Industrial Average fell 54.9 points, or 0.42%, to 13036, the S&P 500 dipped 1.6 points, or 0.12%, to 1405 and the Nasdaq Composite climbed 8.1 points, or 0.26%, to 3075.
The best performers on the day were telecommunication and consumer stocks. Technology heavyweight Apple (NASDAQ:AAPL) also rallied after it set a date for a media event at which it is expected to unveil the next-generation iPhone, helping to yank the Nasdaq into the green. On the other end of the spectrum, the materials, energy and industrial sectors struggled.
The U.S. manufacturing sector contracted at a slightly faster pace in August than it did the month before, according to a closely-followed survey. The Institute for Supply Management's PMI gauge registered at 49.6 from 49.8 in July, missing estimates of a reading of 50. It was the lowest reading since July 2009.
"We expect that a combination of resilient domestic demand and lower energy prices resulting from a global growth slowdown will help keep the economy growing, but the continued softness in the ISM suggests that the slowdown in manufacturing activity growth has been more severe than initially thought," Cooper Howes, an analyst at Barclays wrote in a note to clients.
A separate report from the Commerce Department showed construction spending dropped 0.9% in July to the lowest level since April. Economists were expecting a gain of 0.4%.
The European Central Bank is set to meet on Thursday. Market participants have been waiting to see if ECB President Mario Draghi will reveal new actions, such as a plan to buy sovereign bonds, aimed at quelling the debt crisis that has been weighing heavily on the eurozone's economy. Draghi hinted that the ECB may be willing to buy bonds maturing in three years or less at a closed hearing of the European Parliament, according to a report by the Wall Street Journal, citing a European lawmaker.
"With the keenly-awaited ECB meeting getting closer by the day, this week was always going to be susceptible to a tug-of-war between the bulls and bears," Chris Beauchamp, a market analyst at IG Index in London wrote in an e-mail.
Also on that front, Moody's cut its outlook on the European Union's pristine 'AAA' credit rating to negative from stable.
In corporate news, both Ford (NYSE:F) posted a 13% year-over-year gain in U.S. vehicle sales. Chrysler saw its sales jump 14% on the same basis. Both results topped analysts' expectations.
Oil futures were to the downside. The benchmark contract traded in New York fell $1.00, or 1%, to $95.55 a barrel. Wholesale New York Harbor gasoline gained 0.57% to $2.99 a gallon.
Gold prices climbed $6.10, or 0.36%, to $1,694 a troy ounce.
Foreign Markets
The Euro Stoxx 50 fell 0.12% to 2460, the English FTSE 100 slumped 0.93% to 5706 and the German DAX dipped 0.43% to 6985.
In Asia, the Japanese Nikkei 225 drifted lower by 0.1% to 8776 and the Chinese Hang Seng ticked lower by 0.66% to 19430.