Global stocks turn lower as investors watch Fed comments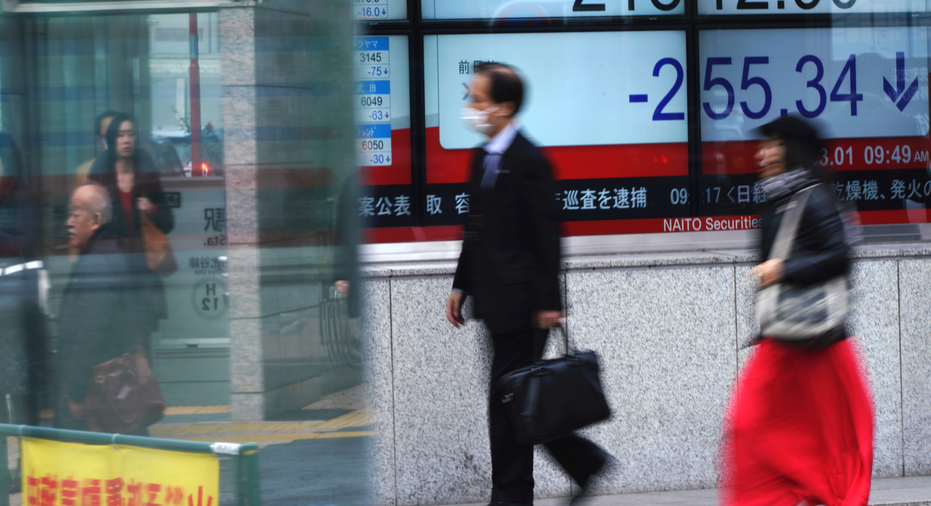 Global stocks mostly fell Thursday as investors braced for a testimony by Federal Reserve Chairman Jerome Powell and monitor the lack of progress on Brexit in Europe.
KEEPING SCORE: France's CAC 40 fell 1.1 percent to 5,264, while Germany's DAX dropped 1.6 percent to 12,233. Britain's FTSE 100 shed 0.8 percent at 7,177. U.S. shares were set to drift lower, with Dow futures down 0.4 percent and S&P 500 futures 0.3 percent lower.
FED WATCH: Investors are still digesting the views of Fed Chair Powell, who on Tuesday indicated interest rates could rise faster than expected. That could weaken stocks, which have been boosted by low rates. He will testify again on Thursday, before the Senate. "Powell erred to the hawkish side and had speculation running rampant that the Feds will trigger quicker pace of interest rate increases as the economy accelerates," said Stephen Innes, head of trading at Oanda.
BREXIT: The tenor of talks on Brexit has deteriorated, with the European Union complaining that Britain has still provided far too little indication on what it wants from the split. European Council President Donald Tusk will meet British Prime Minister Theresa May on Thursday and said he hopes to hear proposals on key issues. Among the most difficult is how to keep open a border between EU member Ireland and Northern Ireland, which is part of Britain.
ASIA'S DAY: Japan's benchmark Nikkei 225 lost 1.6 percent to finish at 21,724.47. Australia's S&P/ASX 200 shed 0.7 percent to 5,973.30. Hong Kong's Hang Seng edged up 0.6 percent to 31,035.98, while the Shanghai Composite edged up 0.4 percent to 3,273.76. South Korean markets were closed for Independence Movement Day, a national holiday.
UPBEAT CHINA: China's Communist Party affirmed promises to give market forces the "decisive role" in allocating resources. The party's ambitious agenda includes nurturing more sustainable growth driven by domestic consumption instead of trade and investment and doubling incomes from 2010 levels by 2020. Last year's economic growth ticked up to 6.9 percent, among the world's strongest.
ENERGY: Benchmark U.S. crude fell 50 cents to $61.14 per barrel. Brent crude, the international standard, shed 87 cents to $65.76 per barrel.
CURRENCIES: The dollar dipped to 106.74 yen from 107.18 yen late Wednesday. The euro fell to $1.2179 from $1.2202.
____
Follow Yuri Kageyama on Twitter at https://twitter.com/yurikageyama
Her work can be found at https://www.apnews.com/search/yuri%20kageyama