Global stocks subdued as US mulls auto import tariffs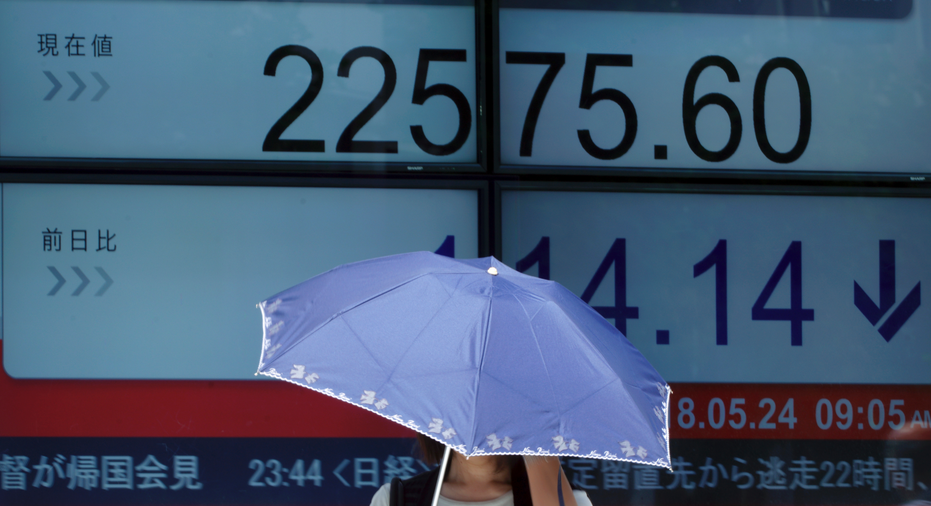 World stock markets were subdued Thursday as carmakers' shares fell after the Trump administration said it was investigating imposing new tariffs on imports of autos and auto parts.
KEEPING SCORE: Germany's DAX was flat at 12,975 and the CAC 40 in France rose 0.4 percent to 5,589. The FTSE 100 in Britain was down 0.1 percent at 7,782. Futures for the S&P 500 were flat while the Dow futures edged down less than 0.1 percent.
TRUMP ON TRADE: China, Japan and the European Union condemned the Trump administration's decision to launch an investigation into whether tariffs are needed on imports of vehicles and automotive parts into the United States. Toyota Motor Corp.'s shares fell 3.1 percent while Honda Motor Co's shares dropped 3.4 percent. Daimler's shares fell 3 percent, BMW's 2.9 percent and Volkswagen's 2.7 percent.
ANALYST'S PERSPECTIVE: "Fasten up as this will surely get bumpier with tariffs, NAFTA and North Korea dominating headlines still," Stephen Innes of OANDA said in a commentary. "The underperformance of emerging market currencies and heightened global geopolitical risks should continue to wear on investors risk appetite."
DEUTSCHE BANK LAYOFFS: Germany's struggling Deutsche Bank said it is cutting its workforce from 97,000 to below 90,000 as it reshapes its stocks trading operation and refocuses its global investment banking business on its European base. It said the reductions were already underway. Shares in the bank were down 2.3 percent.
ASIA'S DAY: Japan's Nikkei 225 index fell 1.1 percent to 22,437.01 and the Kospi in South Korea slipped 0.2 percent to 2,466.01. Australia's S&P ASX 200 edged 0.1 percent higher to 6,037.10 and the Shanghai Composite index lost 0.5 percent to 3,154.65. Shares rose in Indonesia, Taiwan and Singapore but fell in Thailand.
ENERGY: Benchmark U.S. crude lost 73 cents to $71.11 per barrel in electronic trading on the New York Mercantile Exchange. It lost 36 cents to $71.84 per barrel on Wednesday. Brent crude, used to price international oils, fell 77 cents to $79.03.
CURRENCIES: The dollar dropped to 109.64 yen from 110.09 yen. The euro rose to $1.1713 from $1.1697.