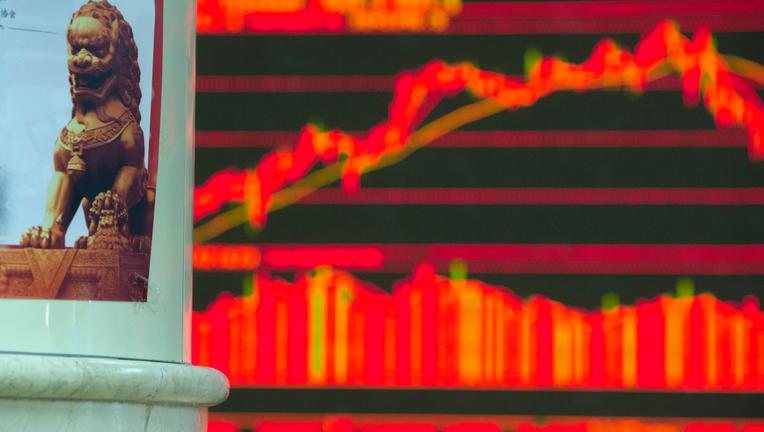 Global stock markets traded in narrow ranges Tuesday, a day after U.S. stocks notched up further record amid hopes that U.S. lawmakers will finally approve big tax changes.
KEEPING SCORE: In Europe, Germany's DAX was down 0.1 percent at 13,303 while the CAC 40 in France fell 0.1 percent 5,413. The FTSE 100 index of leading British share rose 0.1 percent to 7,544. A day after closing at record highs, the two main stock markets in the U.S. were poised for a steady opening with Dow futures and the broader S&P 500 futures both up 0.1 percent.
TAXES: Congressional Republicans appeared to garner enough support to approve changes that initially would cut taxes for most Americans but by 2027 would increase the burden for most. The House of Representatives was scheduled to vote Tuesday and the Senate on Wednesday. Most of the benefits go to businesses and the wealthy, which Republicans say would goose the economy and benefit all. The Congressional Budget Office estimates the cuts will widen the government's budget deficit by $1.45 trillion.
ANALYST TAKE: "While it may have taken longer to deliver than he expected, it would appear that Republicans determination to give Americans an early Christmas present has paid off, although there has been numerous debates about who actually stands to benefit most from the bill," said Craig Erlam, senior market analyst at OANDA.
ASIA'S DAY: The Shanghai Composite Index rose 0.9 percent to 3,296.54 while Tokyo's Nikkei 225 shed 0.2 percent to 22,868.00. Hong Kong's Hang Seng advanced 0.7 percent to 29,253.66 and Seoul's Kospi declined 0.1 percent to 2,478.53. Sydney's S&P-ASX 200 gained 0.5 percent to 6,071.80 and India's Sensex added 0.5 percent to 33,767.74.
CURRENCIES: The euro was up 0.3 percent at $1.1819 while the dollar was steady at 112.55 yen.
ENERGY: Benchmark U.S. crude rose 29 cents to $57.51 per barrel in electronic trading on the New York Mercantile Exchange while Brent crude, used to price international oils, was up 19 cents to $63.60 in London.