Global Stocks Slip Following Fed's Cautious Tone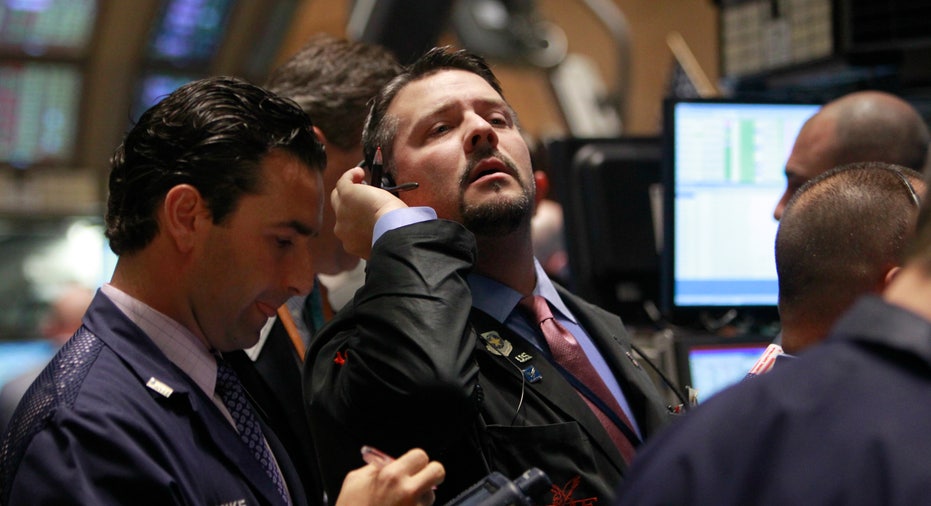 Global stocks fell Thursday and the dollar continued to weaken after the Federal Reserve signaled a slower pace for U.S. interest-rate rises and offered a cautious outlook on the world economy.
The Stoxx Europe 600 reversed early gains to fall 1.5% late morning as banking shares extended their recent declines and data showed the eurozone's trade surplus shrank in January.
Stock futures pointed to a 0.4% opening loss for the S&P 500. Changes in futures don't necessarily reflect market moves after the opening bell.
Shares of European exporters also fell as the euro climbed against the dollar. A stronger currency reduces the competitiveness of exporters who repatriate earnings overseas.
Fed officials on Wednesday suggested they would likely only raise rates twice this year, down from earlier projections of four increases, sending the dollar sharply lower against the euro and yen while lifting Wall Street to its highest closing level this year.
"The Fed is looking towards easier money for longer now," said Patrick Spencer, vice chairman of equities at Robert W. Baird Co.
The prospect of lower rates for longer pushed U.S. government bond yields down, making stocks more attractive in comparison, while weakening the dollar. Lower interest rates tend to make a currency less attractive to investors seeking yield.
The dollar extended its declines Thursday, with the euro last up 1% against the dollar at $1.1330, while the buck fell 1.3% against the yen to Yen111.3130.
The WSJ Dollar Index, which measures the dollar against a basket of 16 currencies, fell to its lowest level since October after the Fed announcement.
The weaker dollar lifted prices of commodities such as copper and oil. European mining shares gained over 3% Thursday as Brent crude rose 1.6% to $40.96 a barrel and copper futures in London gained 1.4% to $5,064 a ton. Shares in Anglo American PLC and Glencore PLC gained over 7%.
But the Fed's dimmer stance on the economy and concerns around global growth kept investors cautious. Fed officials expected the economy to expand 2.2% in 2016--0.2 percentage point less than they projected in December.
"Investor sentiment is still very low," said Dennis Jose, European equity strategist at Barclays.
Gold gained nearly 3.3% to $1,270 an ounce, spurred by a weaker dollar and the prospect of lower rates.
Earlier, stocks in China and Australia gained, but Japan's Nikkei Stock Average ended 0.2% lower as a stronger yen weighed on shares of exporters.
After steep losses in January and early February, U.S. stocks are now off less than 1% from the end of December. "The market is telling us the outlook for earnings is better than expected and we're not seeing a recession," Mr. Spencer said.
Still, after monthlong rally, and with uncertainty around the oil price still high, "We're probably due for a breather," said Guy Miller, chief market strategist at Zurich Insurance. "This is a global balance sheet recession we're recovering from," he said.