Global stocks slide amid trade tensions, Fed rate hike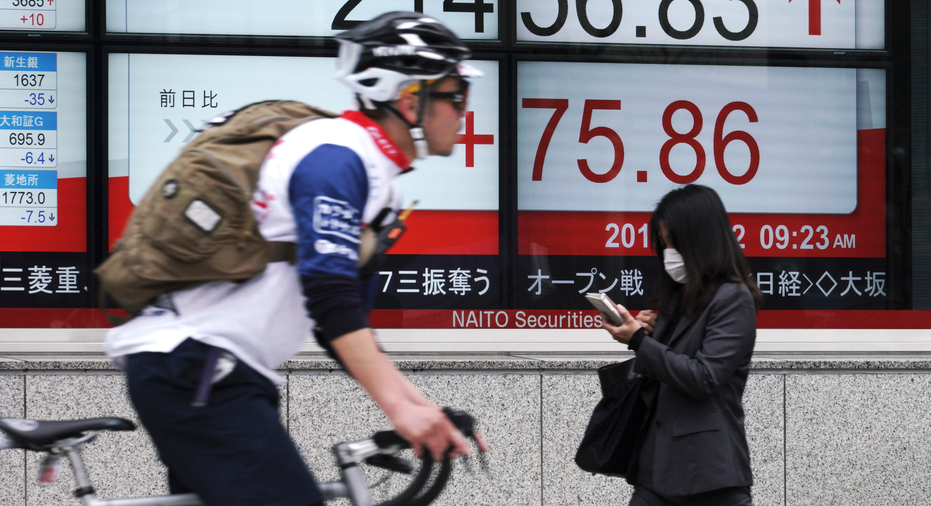 Global stock markets fell Thursday as investors braced for trade conflict between economic heavyweights U.S. and China. Beijing said it was prepared to defend its interests as the administration of President Donald Trump prepared to announce tariffs on imports from China.
KEEPING SCORE: Britain's FTSE 100 dropped 0.8 percent to 6,986 ahead of a Bank of England monetary policy statement, in which it was expected to keep rates on hold. Germany's DAX lost 1.1 percent to 12,172 and the CAC 40 in France shed 1.1 percent to 5,181. Futures for the S&P 500 lost 0.6 percent and Dow futures gave up 0.7 percent, pointing to a downbeat start in Wall Street.
CHINA TRADE: China's Commerce Ministry said it would take "all necessary measures" to defend China's interests if Trump targets China for allegedly stealing American technology or pressuring U.S. companies to hand it over. The Trump administration was expected to impose trade sanctions on China, perhaps including restrictions on Chinese investment and tariffs on as much as $60 billion worth of Chinese products. A Foreign Ministry spokeswoman Hua Chunying told reporters Thursday that Beijing hoped the U.S. would "refrain from taking actions that are detrimental to both sides."
FED RATE HIKE: The Fed, headed by its new chairman, Jerome Powell, said the U.S. economy and the job market continued to improve over the last two months and it still expects to raise interest rates three times this year. It said it might raise rates three more times next year instead of two.
THE DAY IN ASIA: Hong Kong's Hang Seng dropped 1.1 percent to 31,071.05 and the Shanghai Composite index lost 0.5 percent to 3,263.48. Japan's Nikkei 225 index gained 1.0 percent to 21,591.99 while the Kospi in South Korea added 0.4 percent to 2,496.02. Australia's S&P ASX 200 fell 0.2 percent to 5,937.20. Shares were mixed in Southeast Asia.
ENERGY: Benchmark U.S. crude shed 7 cents to $65.10 per barrel in electronic trading on the New York Mercantile Exchange. It gained $1.63, or 2.6 percent, on Wednesday. Brent crude, used to price international oils, shed 15 cents to $69.32 per barrel.
CURRENCIES: The dollar fell to 105.68 yen from 106.05 yen. The euro fell to $1.2318 from $1.2340.