Global stocks rise, shrugging off North Korean missile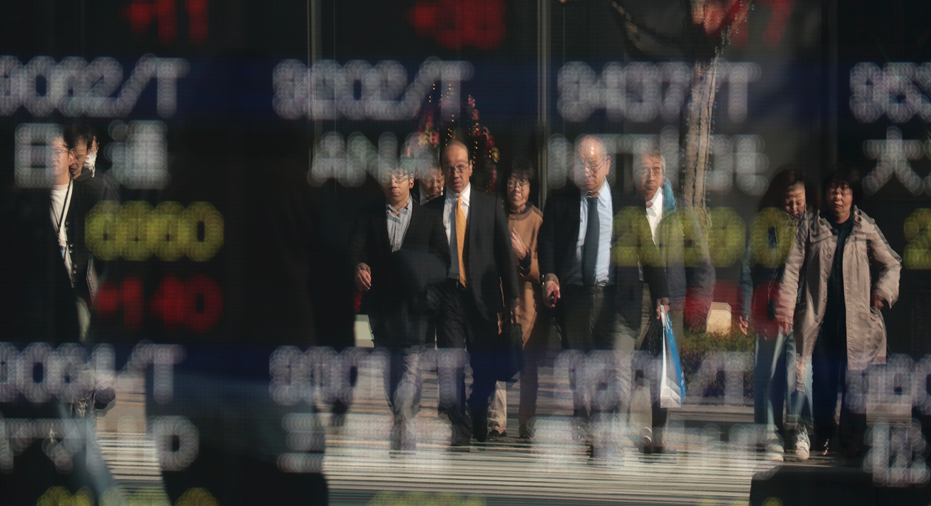 Global stocks rose Wednesday as investors focused on strong economic data and appeared to shrug off the latest launch of a ballistic missile by North Korea.
KEEPING SCORE: Germany's DAX gained 0.8 percent to 13,168 and the CAC 40 of France was up 0.6 percent at 5,423. Britain's FTSE 100 bucked the trend, falling 0.6 percent to 7,419 as strength in the British pound weighed on sentiment. Futures pointed to small gains on Wall Street, with Dow futures up 0.3 percent and S&P 500 futures 0.1 percent higher.
NORTH KOREA MISSILE: North Korea on Wednesday ended the longest pause in its missile tests this year with what appeared to be its most powerful version yet of an intercontinental ballistic missile meant to target the United States. North Korea's 20th launch of a ballistic missile this year adds to fears that the North will soon have a military arsenal that can viably target the U.S. mainland. But it barely registered in regional markets.
ANALYST'S TAKE: "Initially, the news about another missile test created some uncertainty in the market, but it was short lived due to the fact that the reaction from the U.S. was muted," Naeem Aslam of Think Markets UK Ltd. said in a commentary.
DATA BOOST: Investors were still riding momentum from encouraging U.S. economic news, including a rise in the Conference Board's consumer confidence index this month to its highest level in 17 years. Economic growth clocked at a healthy 3 percent annual pace in the third quarter, and the unemployment rate fell to a 17-year low of 4.1 percent. A separate index showed U.S. home prices rose at the fastest pace in more than three years in September.
ASIA'S DAY: Japan's Nikkei 225 index gained 0.5 percent to 22,597.20, while South Korea's Kospi edged 0.1 percent lower to 2,512.90. Australia's S&P ASX 200 added 0.5 percent to 6,011.10. The Hang Seng index in Hong Kong fell 0.2 percent to 29,623.83 and the Shanghai Composite index rebounded from early losses to gain 0.1 percent, at 3,337.86. India's Sensex slipped 0.1 percent to 33,599.84 and shares in Southeast Asia were mixed.
BITCOIN: In the world of so-called cryptocurrencies, the price of bitcoin rose above $10,000 for the first time. The cost of buying one bitcoin as measured by the website coindesk.com was at $10,924 by midday in Europe — up from about $1,000 at the start of the year. Virtual currencies have been the subject of much debate this year, with the CEO of JPMorgan Chase calling bitcoin a "fraud" but other executives saying it should not be dismissed.
ENERGY: In energy markets, all eyes were on the OPEC meeting in Vienna. A decision is expected Thursday to stick to production limits first agreed on with non-OPEC states like Russia a year ago. Benchmark U.S. crude gave up 12 cents on Wednesday to $57.87 per barrel in electronic trading on the New York Mercantile Exchange. It dropped 12 cents on Tuesday. Brent crude, used to price international oils, lost 6 cents to $63.55 per barrel. It declined 23 cents the day before.
CURRENCIES: The dollar ticked up to 111.82 yen from 111.46 Japanese yen on Tuesday. The euro slipped to $1.1825 from $1.1839. The pound rose to $1.3385 from $1.3339 on reports that the British government is closer to agreeing on a divorce bill with the EU.