Global stocks rise as investors watch trade tensions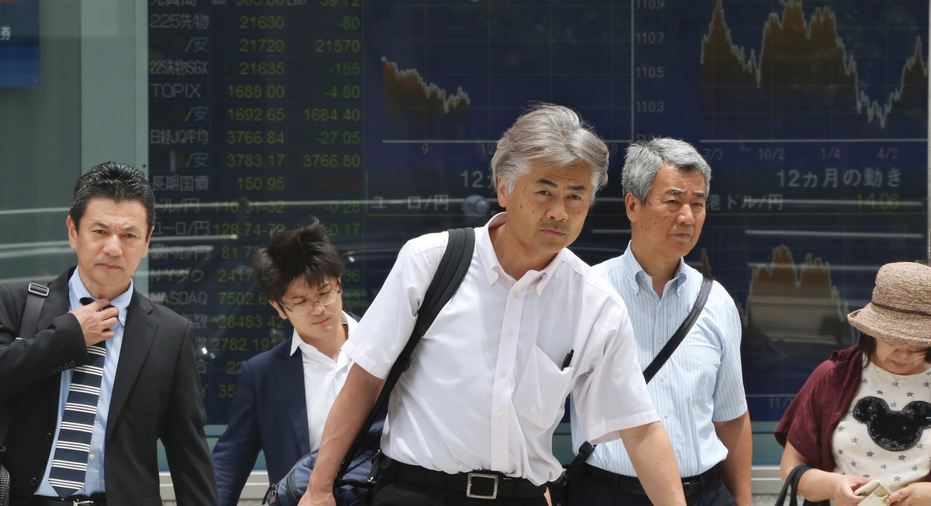 European shares rose Thursday following a German report that the U.S. may propose reducing suggested auto tariffs to zero. But in Asia markets were overshadowed by concern over trade tensions between Washington and Beijing.
KEEPING SCORE: Germany's DAX jumped 1.5 percent to 12,499 and France's CAC 40 added 1.2 percent to 5,384. Britain's FTSE 100 gained 0.6 percent to 7,620. Wall Street was poised to open higher after Wednesday's Independence Day holiday. The S&P 500 and Dow Jones Industrial Average futures both rose 0.6 percent.
ASIA'S DAY: Asian markets were subdued after China reiterated its determination to protect its interests in a rancorous trade dispute with Washington. Japan's Nikkei 225 index fell 0.8 percent to 21,546.99 and the Shanghai Composite index dropped 0.9 percent to 2,733.88. Hong Kong's Hang Seng index closed 0.2 percent lower at 28,182.09, after tumbling more than 1 percent earlier in the day. South Korea's Kospi lost 0.4 percent to 2,257.55. Australia's S&P ASX/200 bucked the regional trend, adding 0.5 percent to 6,215.50.
AUTO STOCKS RALLY: German newspaper Handelsblatt reported that a U.S. official has met with German carmakers to discuss impending American tariffs on auto imports from the European Union. Ambassador Richard Grenell reportedly told representatives from Volkswagen, Daimler and BMW about a U.S. proposal to reduce all auto tariffs. The report said the U.S. was seeking talks with the EU and the German government. Analysts note a deal could be difficult, however, as key EU member France does not export cars to the U.S. and could resist a drop in tariffs on U.S. cars in Europe. Auto stocks nevertheless rebounded on the news. Volkswagen stocks added 4.5 percent. BMW rose 5.4 percent and Daimler was up 4.5 percent.
U.S.-CHINA TARIFFS: The Trump administration is set to impose a 25 percent tariff on $34 billion worth of Chinese imports starting Friday. China has said that it won't make the first move. But it is expected to quickly retaliate with a similar amount of tariffs on American goods, including soybeans, electric cars and whiskey. On Thursday, Commerce Ministry spokesman Gao Feng hit back at "threats and blackmail" ahead of the planned U.S. tariff hike. He added that China would be forced to fight back to protect its own interests.
ANALYST'S TAKE: "We are now two steps removed from the worries of trade tensions as the tariffs deadline looms, locking equity markets in a lackluster trading tone," said Jingyi Pan of IG.
ENERGY: Benchmark U.S. crude picked up 36 cents to $74.50 per barrel in electronic trading on the New York Mercantile Exchange. The contract settled at $74.14 a barrel on Tuesday, after rising to over $75 a barrel in early trading. Brent crude, used to price international oils, rose 8 cents to $78.32 per barrel.
CURRENCIES: The dollar ticked up to 110.63 yen from 110.51 yen on Wednesday. The euro rose to $1.1698 from $1.1641.