Global stocks rise amid doubts about US steel tariffs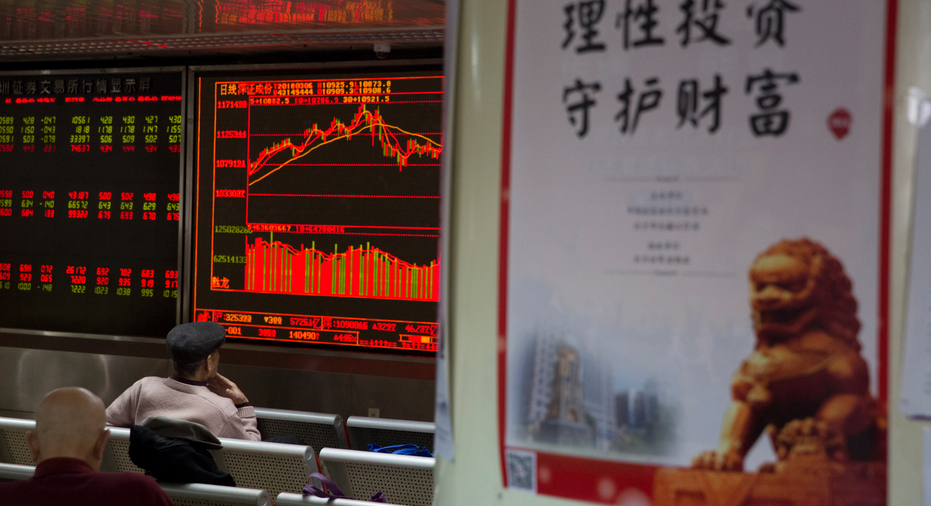 Global stock markets rose Tuesday as investors hoped that U.S. President Donald Trump's proposal to slap tariffs on steel and aluminum imports could yet be averted or amended.
KEEPING SCORE: Germany's DAX rose 0.8 percent to 12,181 and London's FTSE 100 gained 0.8 percent to 7,170. France's CAC 40 added 0.6 percent to 5,199. On Wall Street, futures for the Dow Jones industrial average and Standard & Poor's 500 index rose 0.5 percent and 0.4 percent respectively.
TRADE TENSIONS: U.S. President Donald Trump took to Twitter to defend his plan to raise tariffs on imported steel and aluminum, which has riled trading partners and already sparked talk of possible retaliation. Trump highlighted trade deficits with Canada and Mexico, and he said tariffs "will only come off if" the three countries sign a new free-trade agreement. However, investors saw some hope in the fact that high-profile Republicans seem opposed to the idea. House Speaker Paul Ryan said he is "extremely worried" about the consequences of a global trade war and urged the White House "to not advance with this plan."
ASIA'S DAY: Tokyo's Nikkei 225 rose 1.8 percent to 21,417.76 and Hong Kong's Hang Seng advanced 2.1 percent to 30,510.73. The Shanghai Composite Index added 1 percent to 3,289.64 and Seoul's Kospi was up 1.5 percent at 2,411.41. Sydney's S&P-ASX 200 gained 1.1 percent to 5,962.40 and benchmarks in Taiwan, New Zealand and Singapore also rose. India's Sensex shed 0.2 percent to 33,684.56 while Jakarta and Manila also declined.
U.S. JOBS: Forecasters expect the latest monthly data Friday to show the number of new jobs created by the economy held steady at 200,000, with hourly earnings up 0.2 percent. "Hourly earnings probably slowed a little after a weather-related boost; we believe the trend is up, however," said Jim O'Sullivan of High Frequency Economics in a report.
ENERGY: Benchmark U.S. crude rose 51 cents to $63.08 per barrel in electronic trading on the New York Mercantile Exchange. The contract jumped $1.32 on Monday. Brent crude, used to price international oils, gained $1.61 to $65.98 in London. It advanced $1.17 on Monday.
CURRENCY: The dollar rose to 106.37 yen from Monday's 106.19 yen. The euro edged up to $1.2409 from $1.2337.