Global stocks recover on strong US jobs report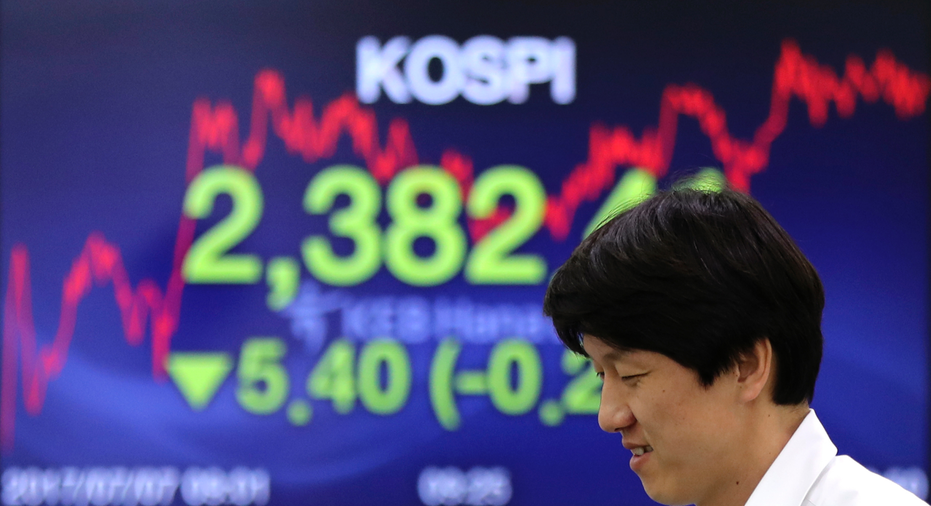 Global stock markets are mostly lower but recovering after a strong U.S. jobs report showed companies are still hiring at a rapid pace despite a slowdown in the economy.
KEEPING SCORE: Germany's DAX was down 0.3 percent at 12,349 while the FTSE 100 of Britain was flat at 7,340. France's CAC 40 lost 0.4 percent to 5,133. Futures were mixed, with Dow futures down 0.1 percent and S&P futures up less than 0.1 percent.
US JOBS: American companies added a strong 222,000 jobs in June, the most in four months. The unemployment rate rose to 4.4 percent from 4.3 percent, but that was mainly because more people were looking for work, a sign of confidence in the economy. Average wage growth, however, remained modest. The data could reinforce expectations that the U.S. Federal Reserve will continue to tighten monetary policy. The central bank has been gradually raising interest rates and is considering when to start unwinding bond purchases it had made in recent years. The stimulus measures have helped support stock markets in recent years, so their gradual unwinding in the U.S. — and the eurozone — could make investors jittery.
G-20 SUMMIT: Terrorism, global trade and climate change are among top items on the agenda for the leaders of the world's biggest industrial and developing nations. Host German Chancellor Angela Merkel said she hoped to find "compromises and answers" on a range of issues at the two-day gathering. There's little disagreement on fighting terrorism, but prospects of finding common ground on climate change and trade look uncertain.
ASIA'S DAY: Japan's Nikkei 225 lost 0.3 percent to 19,929.09 and South Korea's Kospi fell 0.3 percent to 2,379.87. Hong Kong's Hang Seng index dropped 0.5 percent to 25,340.85 while the Shanghai Composite Index gained 0.2 percent to 3,217.96. Australia's S&P/ASX 200 sank 1.0 percent to 5,703.60. Most benchmarks in Taiwan, Singapore and Southeast Asia were in the red.
OIL: Benchmark U.S. crude oil lost 96 cents to $44.56 per barrel in electronic trading on the New York Mercantile Exchange. The contract rose 39 cents on Thursday. Brent crude, used to price international oils, fell 98 cents to $47.13 per barrel in London. It fell 32 cents on Thursday.
CURRENCIES: The dollar rose to 113.72 yen from 113.19 yen while the euro slipped to $1.1421 from $1.1424. The pound dropped 0.6 percent to $1.2898 after disappointing economic data suggested the British economic slowdown has extended into the second quarter.