Global stocks pressured by report on Trump probe, Fed hike, soft U.S. data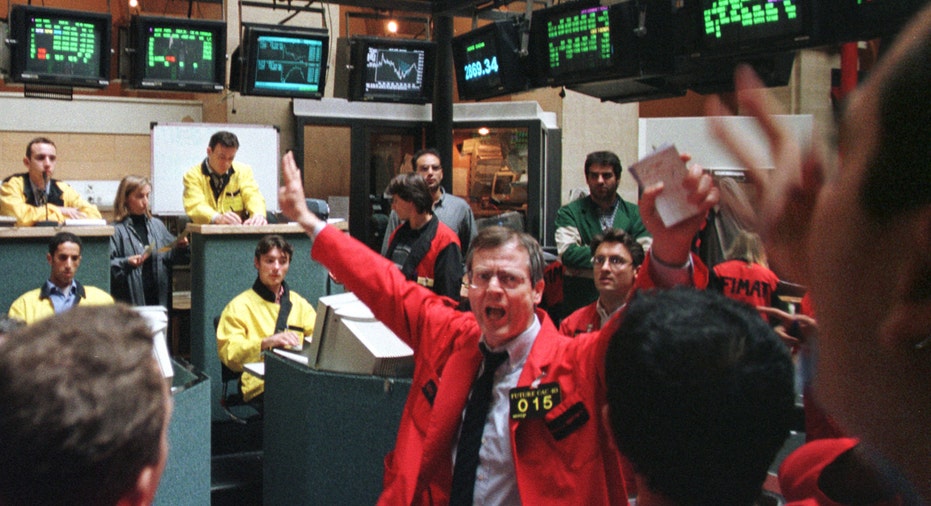 Stocks fell in Europe and Asia on Thursday as investor concern over the pace of U.S. economic growth overshadowed a widely telegraphed rise in Federal Reserve interest rates that lifted the dollar off recent lows.
U.S. stock futures signaled a rocky start on Wall Street after Wednesday's rate hike and another tumble in tech stocks.
Euro zone government bond yields rose, reflecting post-Fed moves in U.S. Treasuries, whose yields had earlier fallen after weaker-than-forecast inflation and retail sales data triggered alarm about the underlying health of the U.S. economy.
A Washington Post report that U.S. President Donald Trump was under investigation for possible obstruction of justice added to investor worries and undermined their appetite for riskier assets.
The Fed raised interest rates for the second time this year, by a quarter percentage point to a target range of 1.00-1.25 percent and forecast one more rise in 2017. Policymakers said the economy was strengthening and that they viewed recent softness in inflation as largely transitory.
The U.S. central bank also gave a first clear outline of plans to shed its $4.5 trillion bond portfolio built up in three rounds of quantitative easing stimulus. Fed Chair Janet Yellen said this process could begin "relatively soon".
"They have taken a cautious approach to balance sheet normalization, but they have begun it and it's definitely a tightening of policy," said ING strategist Martin van Vliet.
"The meeting was definitely tilted towards the hawkish side."
European shares opened lower on Thursday, following falls in major indices in Asia. The pan-European STOXX 600 index dropped 0.5 percent, led lower by the basic resources and oil and gas sectors, as the stronger dollar weighed on metals prices.
Copper fell 0.6 percent to $5,665 a tonne, having earlier hit a one-week low of $5,642, while Shanghai aluminium dropped 1.2 percent to $13,560 a tonne.
MSCI's broadest index of Asia-Pacific shares outside Japan dropped 0.7 percent, led by resource shares.
Japan's Nikkei fell 0.3 percent.
Worries that policy tightening measures will weigh on China's growth, kept Chinese stocks in check. The blue-chip CSI300 index fell 0.2 percent while the Shanghai Composite Index added 0.1 percent.
In currency markets, the dollar was up 0.2 percent against a basket of major peers, having earlier traded in negative territory as investors wondered whether the Fed would be able to raise rates again this year.
"Long-term Fed expectations remain very much supported. That is the main reason why the dollar is remaining supported for now," said Manuel Oliveri, currency strategist at Credit Agricole in London.
The euro was down 0.3 percent at $1.1183, a six-day low, while the yen was flat at 109.58 per dollar. Sterling weakened 0.3 percent to $1.2717 before a Bank of England policy decision expected to leave interest rates at record lows.
Euro zone government bond yields edged up in early trade. German 10-year yields, the benchmark for borrowing costs in the bloc, rose 1 basis point to 0.24 percent.
Later in the day, the bond market focus is likely to shift to Greece euro zone finance ministers meet to discuss a deal with the International Monetary Fund that could pave the way for new loans for Athens.
Oil prices, which are having a negative impact on inflation worldwide, held steady with global inventories high and doubts over whether the OPEC producers group would be able to implement agreed output cuts.
Brent crude, the international benchmark, was down 12 cents a barrel at $46.88.
Gold, sought as a safe investment in uncertain times, rose 0.1 percent to $1,262 an ounce.
(Additional reporting by Hideyuki Sano in TOKYO, Ritvik Carvalho and Abhinav Ramanarayan in LONDON)