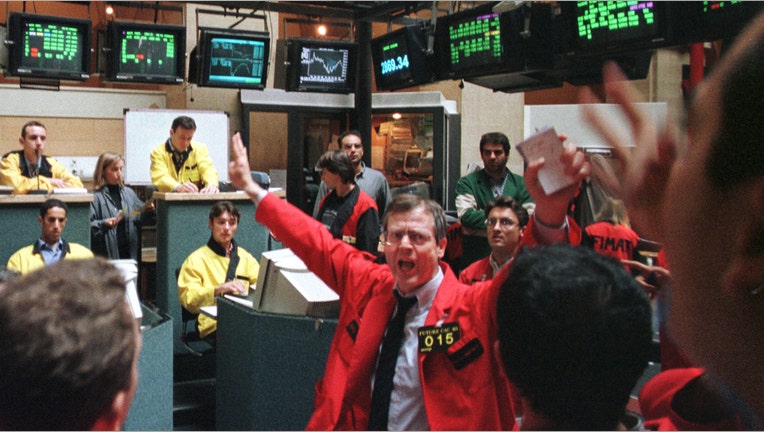 Stock markets inched higher but the Mexican peso was mixed after the third and final U.S. presidential debate, which was judged to have given no clear boost to Donald Trump's hopes of winning the White House.
The peso is seen as the chief proxy for market pricing of the Republican candidate's chances in view of his promises to impose tough limits on immigration. It climbed to a six-week high against the dollar in the immediate aftermath of the debate but was down on the day in European trade.
A win for Democrat Hillary Clinton next month - now predicted clearly by polls - is also seen as opening the way for a rise in interest rates which a number of U.S. Federal Reserve policymakers have all but promised for December.
The peso lost 0.3 percent in early European trade to stand at 18.567 per dollar. Against a basket of currencies used to measure its broader strength, the dollar was up just under 0.1 percent, close to seven-month highs hit earlier this week.
"The likelihood of Donald Trump becoming President has nose-dived recently to as low as a one in eight probability ... (and) last night's debate has not provided that game-changing moment," said Lee Hardman, a currency strategist with Bank of Tokyo-Mitsubishi in London.
"The reduction in the political risk premium has helped the U.S. dollar to strengthen broadly this month."
New York Fed President William Dudley overnight gave one of the clearest signals yet that the world's largest economy is ready to take another step away from the ultra-low interest rates that have prevailed since the 2008 financial crash.
He said the Fed would move this year if the economy remains on track. Markets now price in a roughly 70 percent chance of a Fed hike in December.
The European Central Bank's own decision on policy will hog much of the attention during the European day. President Mario Draghi's post-meeting news conference will be eyed for confirmation that the bank may extend its bond-buying next year but also for more signs of reticence among policymakers about keeping interest rates endlessly in negative territory.
Among the best news for stocks this week has been a series of upbeat results for U.S. banks, driven chiefly by bond, commodity and currency trading, and the European banking index outperformed the main indices on Thursday.
France's CAC 40 and Germany's DAX were around 0.2 percent higher in morning trade. Britain's FTSE 100 dipped by around 0.1 percent, but the bank index was up by half a percent.
Earlier, Asian stock markets had advanced, propelled by strong U.S. earnings and oil prices that are near a 15-month high. MSCI's broadest index of Asia-Pacific shares outside Japan rose 0.1 percent. Japan's Nikkei extended its gains to 1.1 percent as the yen weakened.
China's CSI 300 was also up 0.1 percent, while Hong Kong's Hang Seng index climbed 0.6 percent.
With 70 companies in the S&P 500 having reported earnings through Wednesday morning, 80 percent have topped expectations. Third quarter earnings are now expected to increase 0.5 percent, according to Thomson Reuters I/B/E/S, which would be the first quarter of growth in five.
Energy shares also contributed to the gains on Wall Street but U.S. crude was down 0.5 percent to $51.34 a barrel on Thursday, after surging 2.6 percent to close at $51.60 the previous session. Brent crude pulled back 0.4 percent to $52.46, after climbing 1.9 percent on Wednesday.
"We have quiet commodity markets as the oil price advance pauses, quiet bond markets amid a lack of direction from U.S. data, and stronger Asian equity markets," analysts from French bank Societe Generale said in a morning note.
"(That hasn't) translated into FX strength around the region, but has helped the yen drift a little lower."
(Editing by Hugh Lawson)