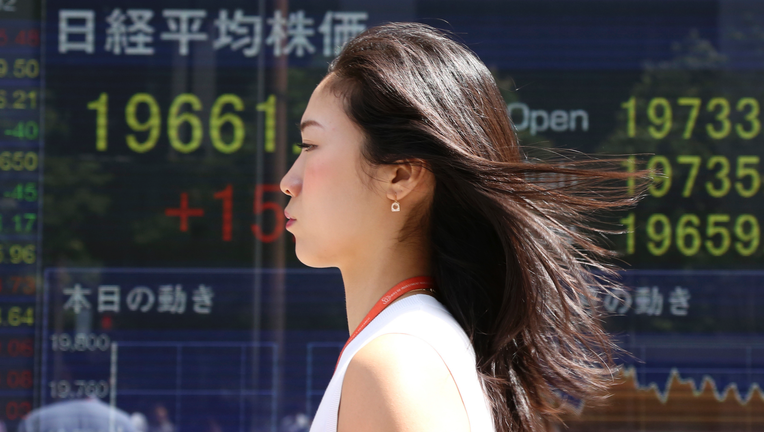 Global stock markets remained firm Friday despite slightly worse than expected U.S. jobs data. The figures were not disappointing enough to alter underlying assumptions about the state of the U.S. economy or the pace of upcoming rate hikes from the Federal Reserve.
KEEPING SCORE: In Europe, France's CAC 40 was up 0.6 percent at 5,118 while Germany's DAX advanced 0.6 percent to 12,126. Britain's FTSE 100 rose 0.3 percent to 7,450. U.S. shares were also set for a solid opening with Dow futures and the broader S&P 500 futures up 0.2 percent.
US JOBS: Government figures showed U.S. job growth slowed in August as employers added 156,000 jobs. That was slightly below market expectations of 180,000. However, August is traditionally a difficult month for statisticians given the large amounts of seasonal labor so the sluggish result had little impact in markets. The figures often set the market tone for a week or two after their release. Upbeat figures Thursday from private payrolls firm ADP had ratcheted up expectations for the official government data.
ANALYST TAKE: "This data adds another layer of intrigue as to whether the Fed will hike interest rates again before the end of the year," said Dennis de Jong, managing director at UFX.com. "A stronger than expected reading would have made that almost a certainty, now it's very much up in the air."
DOLLAR: There was little change in the dollar after the payrolls figure. The euro was up 0.1 percent at $1.920 while the dollar was 0.1 percent lower 109.88 yen.
ASIA'S DAY: Japan's benchmark Nikkei 225 edged up 0.2 percent to finish at 19,691.47, while Australia's S&P/ASX 200 added nearly 0.2 percent to 5,724.60. South Korea's Kospi lost 0.2 percent to 2,357.69. Hong Kong's Hang Seng was little changed at 27,969.38. The Shanghai Composite rose 0.2 percent to 3,367.12.
ENERGY: Benchmark U.S. crude slipped 18 cents to $47.05 a barrel, while Brent crude, used to price international oils, fell 23 cents to $52.63 a barrel in London.