Global Stocks Higher as Oil, Dollar Climb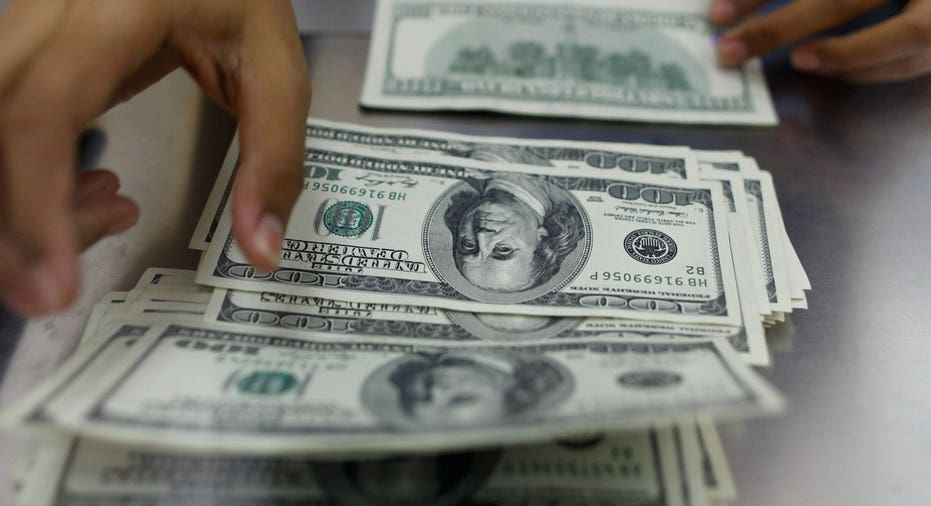 Global stocks were mostly higher Friday as oil prices rose and the dollar began to climb back from two days of steep declines.
The Stoxx Europe 600 was up 0.4% late morning, on track to recoup its losses for the week.
Gains were led by the auto sector as the euro fell 0.4% against the dollar to $1.1274. A weaker currency tends to boost shares of exporters.
Pressure on the common currency was added by comment from the European Central Bank's chief economist Peter Praet, who said Friday that the bank could further reduce interest rates to combat weakness in inflation.
"We are in a recovery, but the pace of the recovery is very very modest and remains fragile," said Patrice Gautry, chief economist at Union Bancaire Privée.
The dollar had fallen sharply against the euro, yen and emerging market currencies earlier this week following a dovish statement from the Federal Reserve.
Banking shares also gained, edging back from steep losses, while's Europe's basic resources sector was buoyed by a rise in oil prices. Brent crude oil was last up 1.4% at $42.13 a barrel, adding to gains of over 4% this week.
Futures pointed to a 0.3% opening gain for the S&P 500. Changes in futures don't necessarily reflect market moves after the opening bell.
Friday's moves came after the Dow Jones Industrial Average ended higher for a fifth consecutive session, pushing the Dow back into positive territory for the year.
Stocks fell sharply in January and early February, but have climbed back in the past month as oil prices gained 20% and U.S. economic data improved, calming fears of a U.S. recession.
"A lot of the macro fears, the commodity crisis, those things have stabilized," said Michael Binger, portfolio manager at Gradient Investments.
"Now for the market to grind higher this year, we really need to see corporate earnings grow," he said.
Earlier, stocks in Shanghai ended 1.7% higher after China set its currency 0.52% stronger against the dollar in the yuan's steepest one-day fixing increase since November. Declines in the country's currency sparked turmoil in global financial markets at the start of the year.
Stocks in Australia also gained, spurred by the recent rise in commodities prices.
Stocks in Japan fell 1.3%, however, as a stronger yen weighed on shares of exporters.
The yen held firm near 17-month highs, with the dollar last up just 0.1% against the yen at Yen111.4270, even after minutes from the Bank of Japan showed officials are open to easing monetary policy further--a move that would usually be expected to weaken the currency.