Global stocks get modest boost from US tax hopes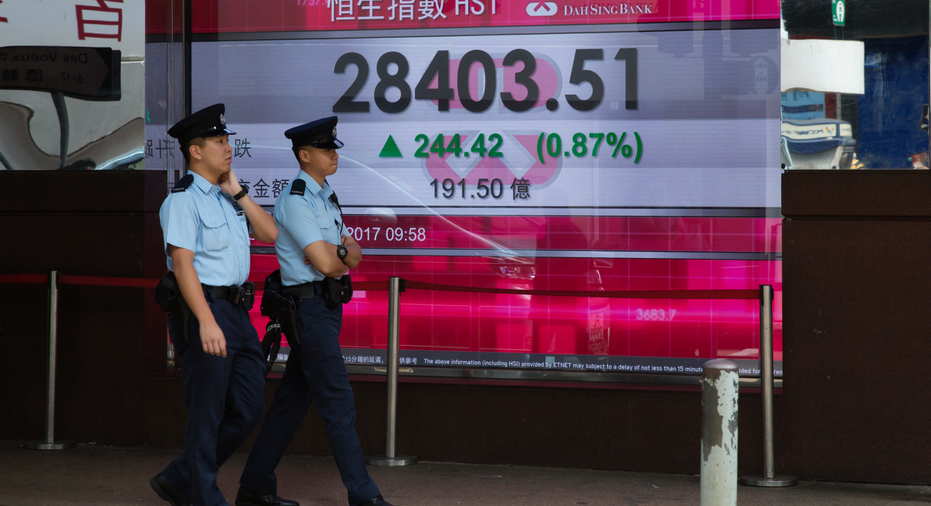 World stock markets pushed higher Friday after the passing of a budget resolution in the U.S. Senate stoked hopes that President Donald Trump's tax reform package will be enacted.
KEEPING SCORE: In Europe, Germany's DAX rose 0.2 percent to 13,018 while the CAC 40 in France rose 0.1 percent to 5,375. The FTSE 100 index of leading British shares was 0.3 percent higher at 7,542. U.S. shares were poised for a solid opening with Dow futures and the broader S&P futures up 0.2 percent.
US TAX PLAN: The Senate on Thursday narrowly approved the budget plan, methodically working through a pack of amendments and rebuffing Democrats' successive attempts to reshape the blueprint and derail the tax cuts. The final vote was 51-49 with deficit hawk Sen. Rand Paul of Kentucky the lone opposing GOP vote. It now goes to the House of Representatives.
ANALYST TAKE: "A failure to deliver on this would be a huge blow to Trump and could be damaging for markets as well, although this now looks increasingly less likely," said Craig Erlam, senior market analyst at OANDA.
CHINA CONGRESS: Markets are keeping an eye on the Chinese Communist Party's party congress, which wraps up next week, for any insights into financial or economic policies over the next five years. Official data showed quarterly growth in the world's No. 2 economy ticked lower but was relatively stable. Analysts focused on comments reportedly made on the meeting's sidelines by China's central bank governor Zhou Xiaochuan warning about a collapse in market values following a long bull run.
JAPAN VOTES: Voters in Asia's second biggest economy are heading to the polls Sunday for parliamentary elections. Investors don't expect big surprises as Prime Minister Shinzo Abe's party is expected to retain a comfortable lead thanks to "Abenomics" stimulus policies credited with shoring up economic growth while traditional opposition parties remain in disarray.
ASIA'S DAY: Japan's benchmark Nikkei 225 crept less than 0.1 percent higher to end at 21,457.64 and South Korea's Kospi added 0.7 percent to 2,489.54. Hong Kong's Hang Seng index rebounded 1.2 percent to 28,487.24 after a big sell-off the day before, while the Shanghai Composite in mainland China edged up 0.3 percent to 3,378.65. Australia's S&P/ASX 200 climbed 0.2 percent to 5,907.00.
ENERGY: Oil futures fell. Benchmark U.S. crude lost 37 cents to $51.14 a barrel in electronic trading on the New York Mercantile Exchange. Brent crude, used to price international oils, shed 19 cents to $57.04 per barrel in London.
CURRENCIES: The euro fell 0.3 percent to $1.1816 while the dollar rose 0.6 percent to 113.22 yen.