Global stocks gain after Wall Street rise ahead of G7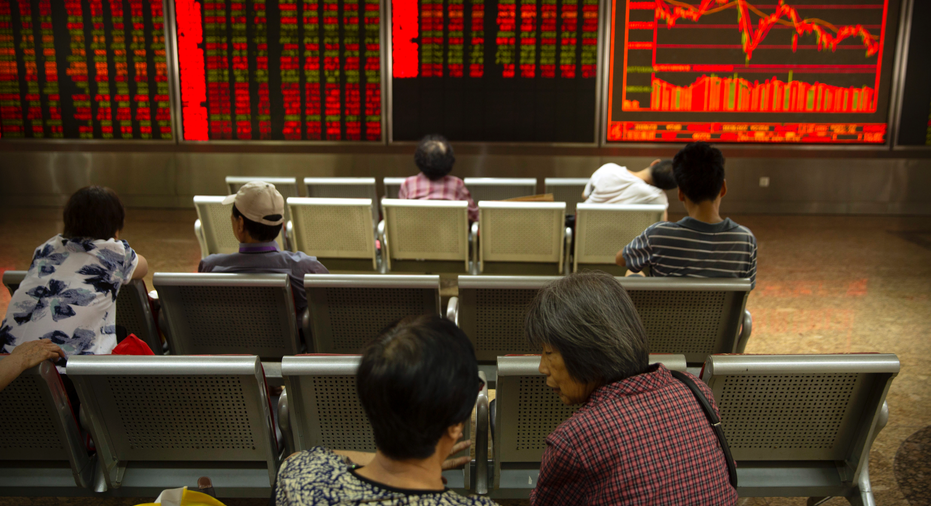 Global stocks markets followed Wall Street higher Wednesday ahead of a meeting of major industrialized economies overshadowed by tension over U.S. steel tariffs.
KEEPING SCORE: In early trading, London's FTSE 100 rose 0.2 percent to 7,706.16 points while France's CAC 40 edged up 5 points to 5,465.64. Germany's DAX lost 3.6 points to 12,781.79. On Tuesday, the DAX gained 0.1 percent while the CAC 40 dipped 0.2 percent and the FTSE 100 dropped 0.7 percent. On Wall Street, the future for the Dow Jones industrial average rose 0.3 percent while that for the Standard & Poor's 500 index gained 0.1 percent.
ASIA'S DAY: Tokyo's Nikkei 225 rose 0.4 percent to 22,625.73 and Sydney's S&P-ASX 200 gained 0.5 percent to 6,025.10. Hong Kong's Hang Seng advanced 0.4 percent to 31,222.77 while the Shanghai Composite Index added 1 point to 3,115.18. India's Sensex advanced 0.6 percent to 35,113.28 and benchmarks in Taiwan, New Zealand, Bangkok and Manila also rose. South Korean markets were closed for a holiday.
WALL STREET: U.S. stocks mostly rose, helped by gains for technology companies and retailers as up-and-down trading related to trade tensions gave way to smaller moves. The Standard & Poor's 500 index added 0.2 percent to 2,748.80 while the Dow Jones industrial average slipped 0.1 percent to 24,799.98. The Nasdaq composite rose 0.4 percent. Smaller retailers did especially well following strong first-quarter results. Amazon and Macy's also rose.
G7: Leaders of the Group of Seven meet Friday amid criticism that President Donald Trump's tariff hikes on steel and aluminum will undermine trade and weaken confidence in the global economy. Finance ministers of the other six governments expressed "concern and disappointment" over Trump's moves in a statement last weekend. Allies including Canada and the European Union are threatening retaliatory tariffs.
ANALYST'S TAKE: "Between the geopolitical cloud that looms and the sustained growth momentum, global equity markets trudged on in a tepid pace," said Jingyi Pan of IG in a report. Pan noted "renewed confidence" in information technology and forecasts of double-digit second quarter earnings growth. "The focus lies ahead with the bout of geopolitical development that could unfold with the G7 meeting amid a light midweek."
TRADE: Mexico announced duties of 15 to 25 percent on imports from the United States including pork, steel tubes and bourbon in response to Trump's tariff hike. The government said it would waive tariffs on pork from other countries to ensure adequate supplies.
AUSTRALIA GDP: Australia's economic output grew by 1 percent in the quarter ending in March, above consensus forecasts of 0.9 percent.
ITALIAN POLITICS: Italy's new government won the first of two confidence votes needed to take power after its leader denounced Europe's immigration policy and warned his Cabinet would renegotiate Italy's fiscal obligations to help struggling Italians. Financial markets are uneasy the 5-Star-League alliance's promises of higher welfare spending and other changes will increase Italy's debt burden. In his inaugural policy address, Premier Giuseppe Conte said Italy was committed to reducing its public debt but won't do so through austerity measures.
MALAYSIAN CENTRAL BANK: Prime Minister Mahathir Mohamad accepted the resignation of Malaysia's central bank amid a corruption investigation into the previous government. Muhammad Ibrahim gave no reason for quitting halfway through his five-year term. His departure was not expected to have any effect on monetary policy.
ENERGY: Benchmark U.S. crude gained 16 cents to $65.68 per barrel in electronic trading on the New York Mercantile Exchange. The contract gained 77 cents on Tuesday to close at $65.52. Brent crude, used to price international oils, added 56 cents to $75.94 per barrel in London. The contract was 6 cents higher the previous session to close at $75.38.
CURRENCY: The dollar gained to 110.05 yen from Tuesday's 109.79 yen. The euro advanced to $1.1763 from $1.1715.