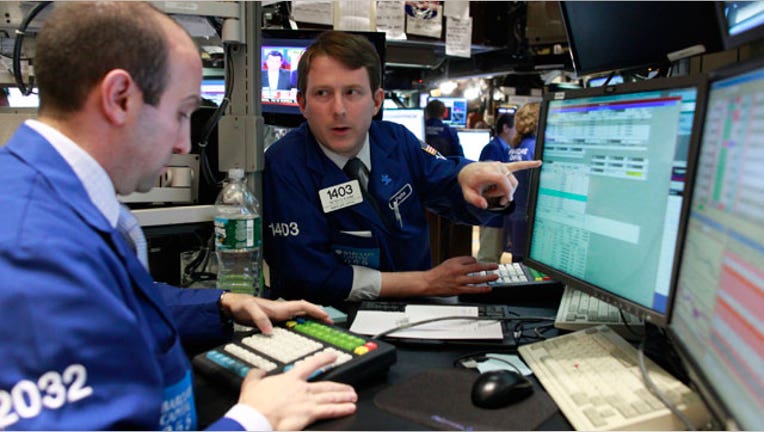 Global stocks extended gains Thursday, bolstered by rising commodity prices and confirmation that the Federal Reserve plans to raise interest rates only gradually.
Futures suggested the S&P 500 would open 0.4% higher, following a 1.6% climb in the Stoxx Europe 600 and modest moves upward in Hong Kong and Australia.
Energy and mining companies led gains as Brent crude oil rose 1.2% to $47.40 a barrel, while copper futures climbed 1.5% to $4,840 a ton and gold rose 0.5% to $1,337 an ounce. A declining dollar and a third consecutive drawdown in U.S. crude inventories helped boost the oil market, ahead of a meeting of major oil producers.
Still, most of the relief for markets came from central banks, after the Fed left short-term interest rates unchanged on Wednesday and reduced its forecasts for long-term growth and interest rates.
U.S. stocks mostly rose after the central bank's press conference, sending the Nasdaq to its eighth record close this year.
"The market has come to the conclusion that everything is fine: central banks are still there, supporting equity markets and keeping yields low, " said Daniel Morris, an investment strategist at BNP Paribas Investment Partners.
The Bank of Japan had earlier Wednesday affirmed its commitment to monetary easing, even as it revamped its policy.
While the Bank of Japan is likely to struggle longer term to boost inflation and the market may wobble if the Fed decides to raise interest rates in December, for now, at least, "there were no unpleasant surprises," Mr. Morris said.
Fed-fund futures suggested a very modest pickup in expectations for a rate increase in December, after the U.S. central bank signaled it expects an increase by the end of the year, and three officials also dissented for the first time since 2014.
"We judged that the case for an increase had strengthened but decided for the time being to wait for continued progress toward our objectives, " Chairwoman Janet Yellen said.
The yield on the 10-year U.S. Treasury note fell to 1.644% from 1.668% on Wednesday, building on four consecutive sessions of declines. German bond yields fell to minus 0.056%. Yields move inversely to prices.
In currencies, the WSJ Dollar Index, which measures the dollar against a basket of 16 currencies, was last down 0.2%, after falling 0.7% on Wednesday following the Fed's decision not to raise interest rates.
The euro rose 0.4% against the dollar to $1.1237 ahead of a speech by European Central Bank President Mario Draghi, while the Norwegian krone strengthened 1.9% against the dollar to $0.1235 after Norway's central bank left its main interest rate steady and suggested further reductions may no longer be needed due to a pickup in the economy.
The dollar gained 0.3% against the yen to Yen100.6500, inching up from a steep decline in the previous session as investors digested the latest news from the Bank of Japan and Federal Reserve. The yen has gained roughly 20% against the dollar since the start of the year.
Markets in Japan were closed for a holiday.
--Charles Duxbury and Takashi Nakamichi contributed to this article
Write to Riva Gold at riva.gold@wsj.com