Global stocks dip on U.S. tax doubts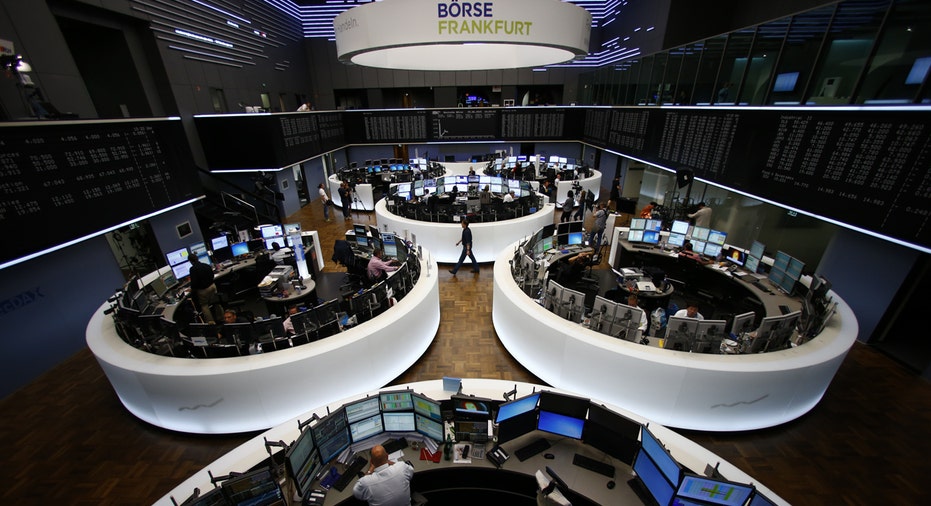 World stocks edged lower on Friday on signs that U.S. tax reforms could be delayed after Senate Republicans unveiled a plan that differed significantly from the House of Representatives' version.
MSCI's global stock index, which tracks shares in 47 countries, declined 0.1 percent, slipping further from a record level.
On Thursday the global index failed by one day to post its longest winning streak since 2003 as it fell 0.4 percent following 10 days straight of gains.
The pan-European STOXX 600 index was on track for its worst week in three months, however, down 0.3 percent on Friday and falling for a fourth day in row.
The MSCI world index has gained more than 18 percent so far this year and some investors believe a pullback is due.
"I think there's a feeling out there that there's a long awaited correction, and no one wants to be caught by surprise," Emmanuel Cau, global equity strategist at JP Morgan, said.
"When the market is down a bit people tend to extrapolate. But I think it's simply a bit of profit taking and digesting from a very strong September and October."
On Wall Street, futures for the S&P 500 fell 0.4 percent, while Dow futures were down 0.2 percent, with the indexes set to extend Thursday's losses.
The hiatus over tax reforms weighed on the dollar on Thursday. It recovered some ground on Friday to trade 0.2 percent higher at 94.587 but was still set for its biggest weekly drop in four weeks.
U.S. Republican senators said they wanted to slash the corporate tax rate in 2019, later than the House's proposed schedule of 2018, complicating a push for the biggest overhaul of U.S. tax law since the 1980s.
The House was set to vote on its measure next week. But the Senate's timetable was less clear.
"Things look fluid, including on when the tax cut deal will be reached," said Hirokazu Kabeya, chief global strategist at Daiwa Securities.
"I would say a compromise will be reached ...But if they indeed decide to delay the tax cut by a year, there is likely to be some disappointment."
Overnight, MSCI's broadest index of Asia-Pacific shares outside Japan fell 0.3 percent. Japan's Nikkei lost 0.8 percent, slipping off Thursday's 21-year high after a 16 percent rally in the past two months. But the index had a ninth consecutive week of gains.
STOCKS OUTLOOK STILL BUOYANT
Strength in the global economy is expected to continue offering broad support to stocks.
"Yesterday the European Commission revised up its economic growth forecast and cut its inflation forecast. And we can find the same story in the world as a whole. Growth is seen higher while inflation will remain tame," said Shuji Shirota, head of macro economic strategy group at HSBC.
"The goldilocks economy continues while interest rates remain low, creating favorable conditions for stocks."
The European Commission forecast the euro zone economy will grow at its fastest pace in a decade this year.
A global economic expansion is seen buoying both U.S. and European company earnings this year, with both markets enjoying earnings growth in the third quarter.
In the currency market, The euro declined 0.1 percent to 1.1633, while sterling was also 0.1 percent lower at 1.3140 ahead of economic data.
The 10-year U.S. Treasuries yield rose to 2.3753 percent, while German government bond yields climbed to their highest level in over a week as euro zone bonds sold off across the board for a second consecutive day.
The yield on Germany's 10-year government bond, the benchmark for the bloc, hit 0.40 percent for the first time since Oct. 27.
Among commodities, oil prices steadied on expectations of supply cuts by major exporters as well as continuing concern about political developments in Saudi Arabia.
A spokesman for Saudi Arabia's energy ministry said the kingdom planned to cut crude exports by 120,000 barrels per day in December from November.
Brent crude was at $64.01 per barrel, close to a two-year high of $64.65 reached earlier this week. U.S. light crude futures traded at $57.17, also just shy of this week's more than two-year high of $57.69.
Concerns about the stability of Saudi Arabia, sparked after the purge of 11 princes and arrests of dozen other influential figures since last week, are intensifying.
Sources told Reuters that Lebanon believes the country's former prime minister, Saad al-Hariri, was being held in Saudi Arabia, although Saudi Arabia denied reports he was under house arrest.
Saudi Arabia accused Beirut earlier this week of declaring war against the kingdom.
(Reporting by Kit Rees, Additional reporting by Helen Reid in London and Hideuyki Sano in Tokyo; editing by John Stonestreet)